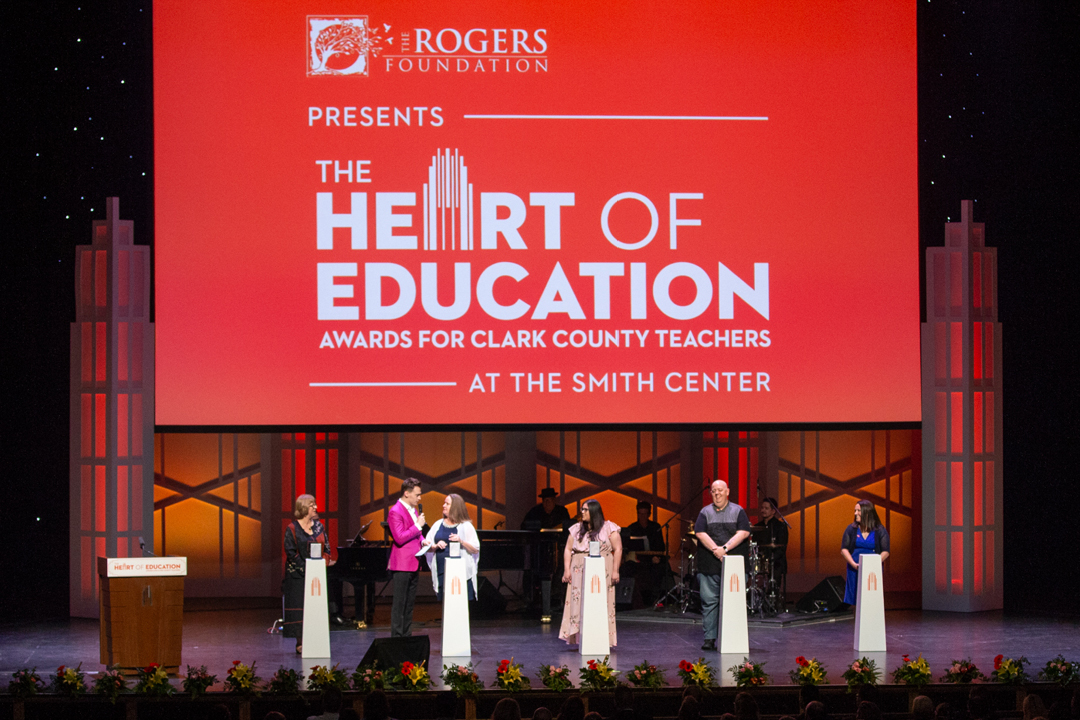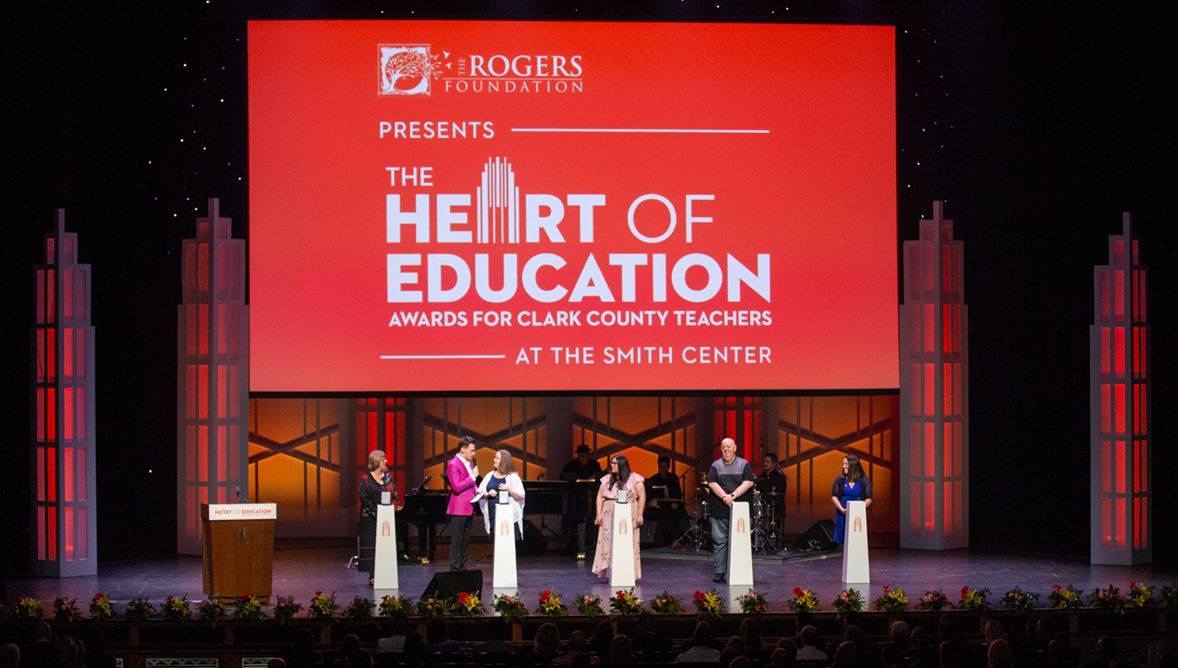 SUPPORT THE HEART OF THE ARTS WITH YOUR BUSINESS
The Heart of Education
By becoming a sponsor of the annual Heart of Education Awards, you can help The Smith Center to recognize and reward Clark County's greatest teachers making a difference in the lives of our community's children.
Aiming to promote teacher recruitment and retention, The Smith Center's Heart of Education Awards celebrates Clark County School District teachers who go above and beyond. Take part in this annual event that recognizes hardworking educators who make a difference.
This awards program honors several hundred finalists with a red-carpet event, featuring live entertainment, swag bags and a surprise keynote speaker. Past speakers include former First Lady Laura Bush, and former Second Lady Dr. Jill Biden.
The top 20 educators each receive a $5,000 cash award and a $1,000 donation to their school.