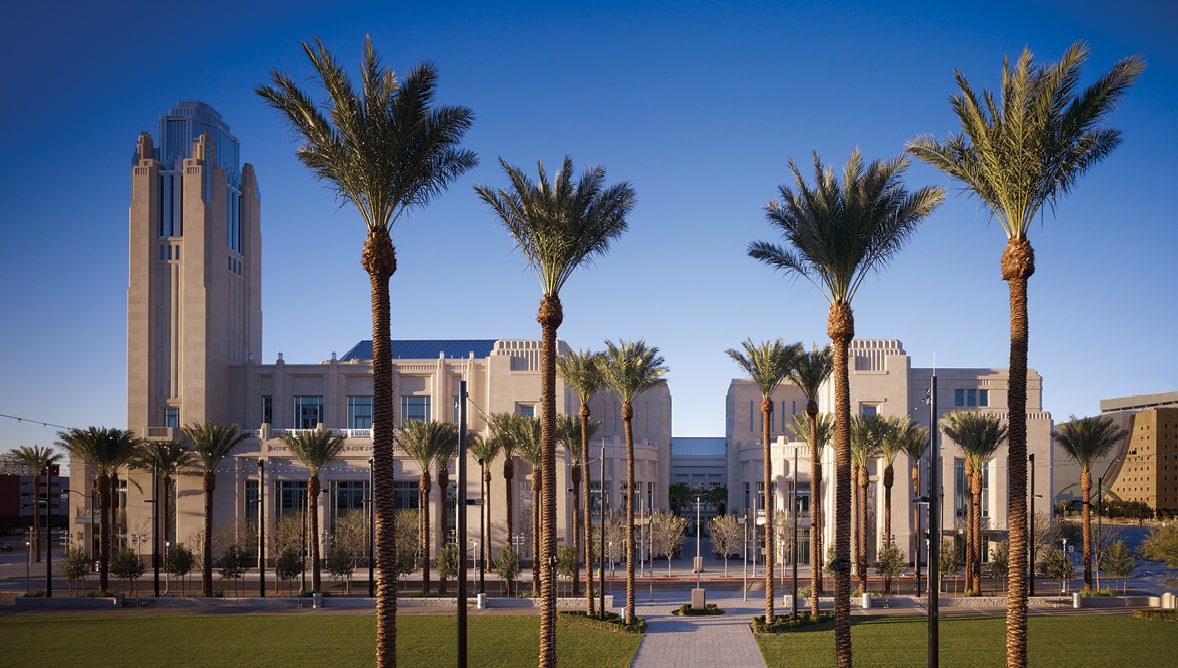 Your Visit
Located in the heart of downtown Las Vegas, your visit to The Smith Center may include one of our three performing arts spaces, strolling through Symphony Park, or viewing featured art installations and commissioned pieces throughout our campus.
The Smith Center serves as Southern Nevada's leading performing arts center and is ranked as one of the top 10 theaters in the world by Pollstar Magazine, a respected trade publication for the concert industry. With its three performance spaces — Reynolds Hall, Myron's Cabaret Jazz and Troesh Studio Theater — The Smith Center offers one of the most cutting-edge, acoustically advanced and versatile performing arts campuses in the world.
Set on nearly 5 acres, The Smith Center sits at the heart of the 60-acre Symphony Park development in downtown Las Vegas, easily accessible from several major highways, including I-15, I-95, and the I-93. The Smith Center is located at 361 Symphony Park Avenue, Las Vegas, NV 89106. For directions via Google Maps, click here.
Frequently Asked Questions
Here are some frequently asked questions to help you plan your visit to The Smith Center.