PARKING
Guests now have four options to utilize paid parking, as a result of the completion of the City of Las Vegas' parking garages adjacent to The Smith Center (see below for more details).
The City of Las Vegas has set a special event rate of $5* for any Smith Center performance. You may pre-purchase parking (recommended) or purchase on site upon arrival.
*Not applicable for valet parking. $5 event rate in Main St. garage only available via pre-purchase.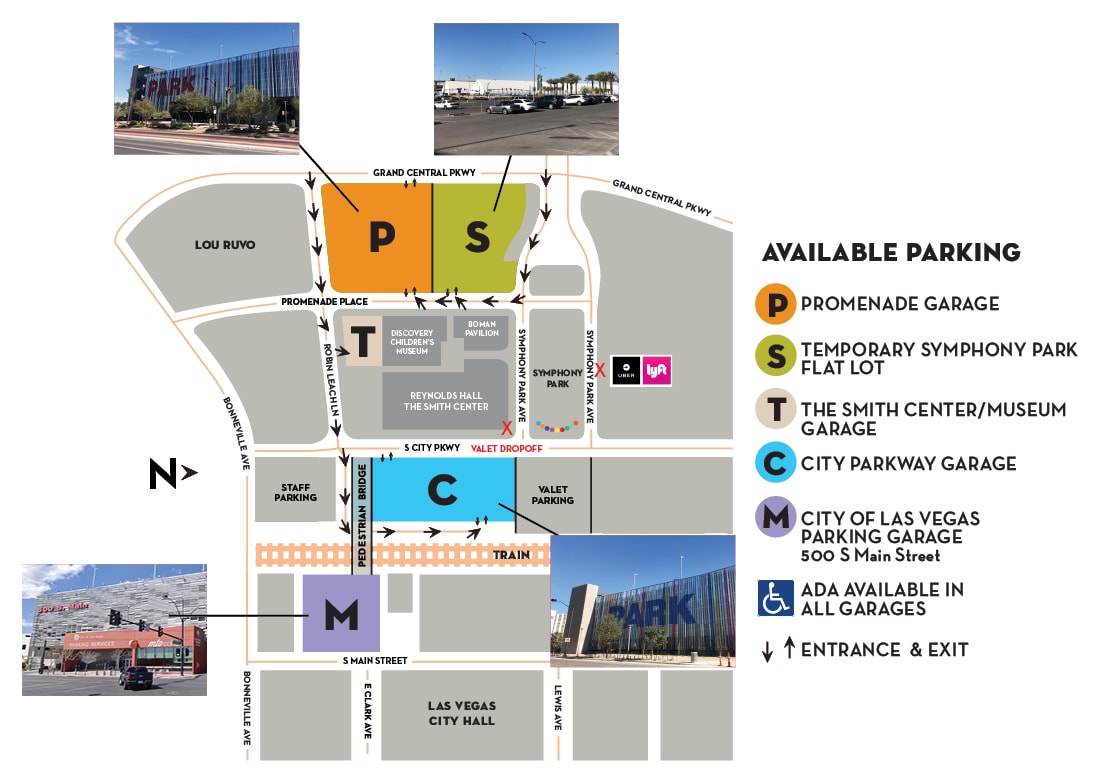 Pre-purchasing
Pre-purchasing parking for your performance is simple and easy, and is available via the City of Las Vegas' partner, Park Whiz. Please select the garage of your choice and the applicable date/time that matches your performance.
Frequently Asked Questions:
Location and Directions
361 Symphony Park Avenue
Las Vegas, NV 89106