2/28/2016
Discovering The Smith Center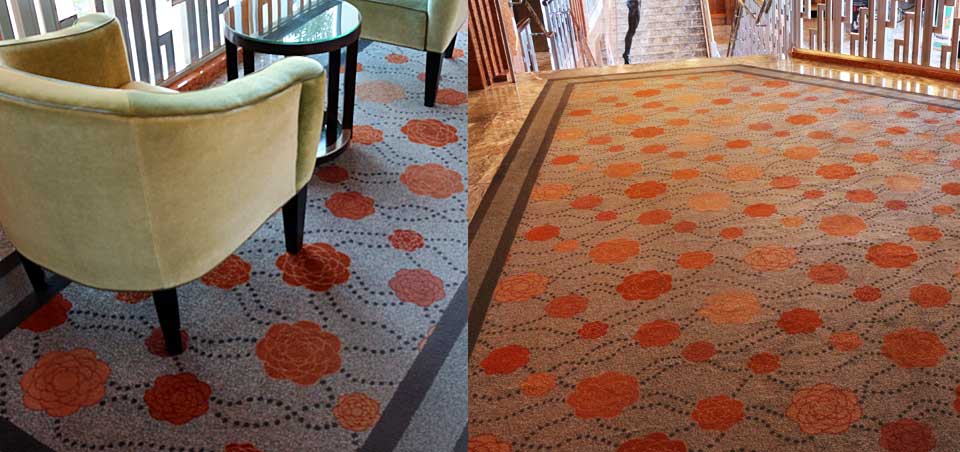 National Floral Design Day is observed annually on February 28th. For thousands of years, floral design has been an important cultural art form. This is the day we celebrate that art form. It may be in a bouquet, a painting, in fabric, in a garden or a floral arrangement.
The ornate carpet found through much of Reynolds Hall looks like it might depict a floral design, perhaps a desert rose befitting The Smith Center's southwestern locale.
In fact, however, the design was inspired by a very urban environment – the Théâtre des Champs Elysées in Paris. A similar design is seen in the French cultural institution's ceiling.
The motif was identified before the construction of The Smith Center, when a fact-finding delegation consisting of Myron Martin, CEO and president of The Smith Center; board member Richard Plaster, architects David Schwarz and Gregory Hoss; theater planners Joshua Dachs and Adam Huggard; and acoustician Paul Scarborough traveled to Europe. The group visited many famous and influential performing arts buildings in France, Italy, Austria, Hungary and the Netherlands.
In addition to the Théâtre des Champs Elysées, they visited the Opéra Comique in Paris, Teatro alla Scala in Milan, Wiener Staatsoper in Vienna and other institutions seeking architectural and décor inspirations for The Smith Center.