6/5/2020
Supporting the Arts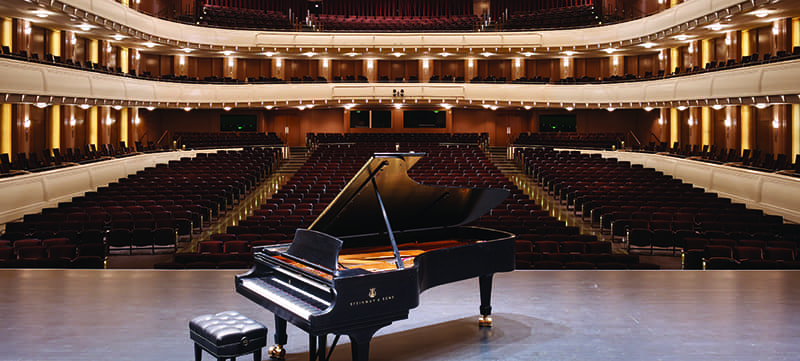 When the pandemic halted normal business operations earlier this year, The Smith Center's development team feared the nonprofit might lose some of its grant support from corporations, a vital source of revenue.
While the grant application process with some companies can be relatively simple, others have long and complicated procedures. Any major disruption to a business can potentially delay grant funding or make it temporarily unavailable.
Yet that's exactly when Ameriprise Financial decided to throw a lifeline to its nonprofit partners, including The Smith Center.
Instead of following typical procedures and requiring formal applications for its next grant review period, Ameriprise proactively awarded general operating grants to organizations so that they would receive resources earlier.
"We knew that many nonprofits were going to be facing so many new challenges in the wake of the shutdown, so we decided not to burden them with filling out all the paperwork for the May grant," says Jessica Haider, director of Community Relations for Ameriprise Financial.
Ameriprise has contributed to The Smith Center for the last several years as part of its commitment to supporting community vitality by enhancing cultural awareness. The $10,000 grant awarded to The Smith Center in the weeks after the shutdown came without any restrictions.
"With The Smith Center having to go dark for an extended period of time, we wanted to give the center the ultimate flexibility to allocate its resources in the way that it needed to, in order to survive the crisis," says Haider.
Haider adds that as a corporate fundraising entity, Ameriprise's community relations efforts have much greater flexibility than a foundation when it comes to awarding grants.
"We don't have to get approval from a board and our leadership is really supportive of awarding grants as a way to strengthen our communities," says Haider.
As The Smith Center looks toward reopening, Haider says her company's support of the arts remains unwavering.
"The performing arts help to address issues in the community in creative ways by helping people to gain new perspectives and learn about other cultures," says Haider. "The educational opportunities that come with the arts are invaluable."
For information about other ways to support The Smith Center during its extended closure, click here.