4/22/2020
Inside the Theater / Discovering The Smith Center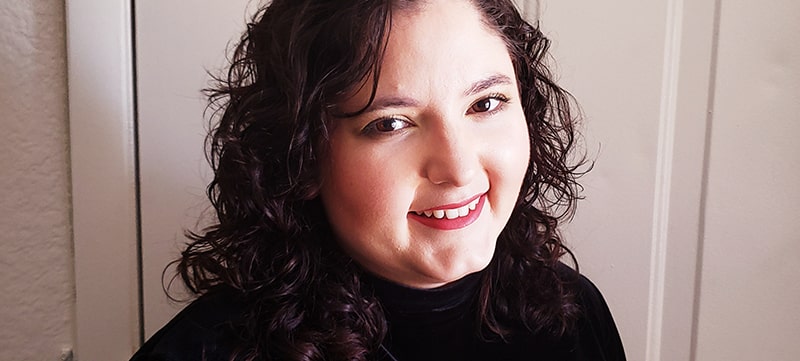 When the curtain rises again at The Smith Center, Southern Nevadans from all walks of life will enjoy mesmerizing theater, music and dance performances on its stages.
They won't, however, see the numerous Smith Center team members who work behind the scenes to make this theater magic possible.
With The Smith Center presenting hundreds of shows each year, its team members work around the clock to perfect every performance detail, including constructing sets, providing lighting and sound, assisting artists with anything they need, and far more.
Today, The Smith Center launches a special blog series about these team members, to share a glimpse into their jobs behind the scenes.
When patrons return to The Smith Center, they can remember these hardworking experts who help present the productions that bring community members together.
The first article in this series spotlights Janice Alexander, artist services coordinator.
*Theater terms defined in italics
Question: How many years have you been in the performing arts industry?

Janice: Five years. After graduating college, I worked as a stagehand until becoming a full-time member of The Smith Center team.
Question: Can you describe your job as artist services coordinator?

Janice: My job is making sure that the artists and special guests who perform at The Smith Center have everything they need while in town.

I make sure they have hotel rooms, transportation, catering, dressing room hospitality* and a runner*. I work closely with artist management to make sure the performances run smoothly.

*Dressing room hospitality: Performers' dressing room requirements
*Runner: A theater worker who transports performers to and from the venue
Question: What's a typical day like for you… Or is there a typical day?

Janice: Show days can vary greatly for me. An artist's arrival time usually depends on the size of the group, and which of our three theaters they will be playing.

I arrive early, to set the dressing room hospitality.

Typically, we have a runner on site who will bring the artist to the venue, where I meet them and show them around the building. Most shows will have catering in the performer's lounge, so I work with the catering company to make sure everything is ready by the scheduled time.

While the performer is in sound check*, I am usually gathering any guest list names from the management team and relaying them to the box office.

Once sound check is done, the artist typically rests until show time, so the runner and I are standing by for anything they may need.

Once the show is finished, I usually assist the ushers with any meet-and-greets scheduled for the artist.

When the performers are ready, the runner will take them back to the hotel, and I will clear out the dressing rooms, or tidy them up if the performers are returning for a show the next day.

*Sound check: The pre-show process in which performers run through part of their show with the sound crew to fine tune and troubleshoot audio equipment.
Question: What are the greatest challenges of your job?

Janice: The greatest challenges can sometimes be fulfilling an artist's rider*. Most of them are pretty straight forward, but some riders will request very specific items that are hard to track down.

I have received a couple of very health-conscious riders that have made me search the internet to find out what the items are.

Show days also present challenges, as things can change drastically throughout the day.

I find myself running around looking for band family members or relaying messages back and forth between buildings quite a lot.

*Rider: A set of requests that a performer sets as criteria for a performance
Question: What are your favorite aspects of your job?

Janice: I really love the fact that no two show experiences are the same.

We have various types of performers with varying needs, so there isn't a cut-and-dry schedule for any given day. Some are more hands on than others, and it is always fun to see how each show unfolds.
Question: Do you have a stand-out memory from your work with The Smith Center so far that you would like to share?

Janice: Before I was in my current position, I worked as a runner for The Smith Center. On my first training day I worked with Broadway performer Sutton Foster, who I happen to be a big fan of.

When we told her it was my first day, she was the sweetest person to me. The whole day went smoothly, and having her be so nice to me really calmed my nerves.
Question: Is there anything about The Smith Center that sets it apart in your line of work?

Janice: The Smith Center has some of the best dressing rooms and backstage areas I have worked in. We never have an issue with there not being enough space, and they are very clean and visually appealing.

The performers always comment on how nice of a venue we have, and it makes my job easier knowing that they will be comfortable while visiting.