2/1/2021
Discovering The Smith Center
While The Smith Center's stages remain silent during Black History Month, the messages of passionate Black artists who performed there still ring loud.
Many performers skillfully adapt music, dance and theater to cultivate inclusion and educate the world about Black culture and history. Below, The Smith Center highlights some of these leading artists who have graced our stage, giving Southern Nevadans a taste of their joyful art that unites and empowers.
The Alvin Ailey American Dance Theater
In 1958, gifted dancer and choreographer Alvin Ailey founded a dance company in New York City with a clear vision: to preserve African-American history and enrich the world of contemporary dance.
He succeeded in this quickly. The Alvin Ailey American Dance Theater attracted the world's attention with the debut of his seminal work, "Revelations."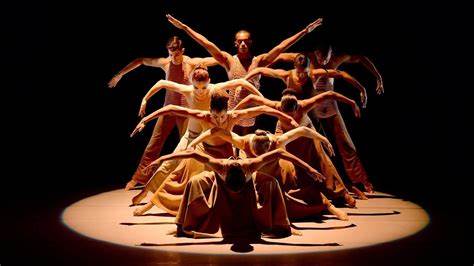 A tribute to African-American heritage, this emotional dance infuses spirituals, song-sermons, gospel and blues with bold choreography to explore grief and joy.
"This is the piece that brought us around the world, and gave us the foundation of the company that we are today," says Matthew Rushing, the company's associate director.
The piece's acclaim led to the company's groundbreaking tour across southeast Asia and Australia as part of President John Kennedy's Special International Program for Cultural Presentations.
This followed with decades of global tours, with the company often serving as cultural representatives of the U.S. government, including a 10-country tour of Africa and a landmark tour of the USSR.
Now a global leader in contemporary dance, the Alvin Ailey American Dance Theater continues to perform African-American dance forms worldwide, alongside many other styles.
"The company has stayed true to the founding vision," Rushing says. "Mr. Ailey said dance came from the people, and it should be delivered back to the people."
Wynton Marsalis
Renowned composer and trumpet virtuoso Wynton Marsalis does more than play jazz.
He also uses it to educate and enlighten the world — not only about music, but also about Black history and culture.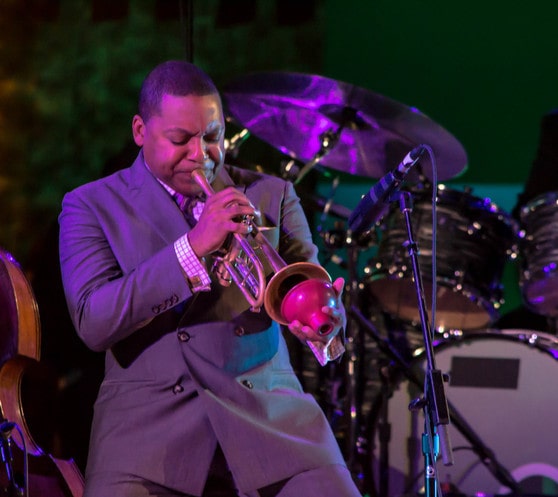 In between concerts with his Jazz at Lincoln Center Orchestra — a collection of today's finest jazz musicians — Marsalis conducts workshops and presentations nationwide. These events discuss jazz, its ties to the Black community and its power to unite people of many races and cultures.
"(I strive) to create new pathways for a richer communication, by discovering and revealing a common musical language," Marsalis says.
Describing himself as a child of the civil rights movements, Marsalis often discusses how jazz has long promoted racial integration.
"Jazz, it's the only thing that was integrated in the 1920s, '30s, '40s of America," he says. "With jazz, it was always in the forefront of a kind of freedom movement."
He even experienced this during his own childhood, growing up in the segregated South.
"You have a tendency to look at the world in those ways, because that's the world you live in. But jazz was always integrated," he recalls. "My father (jazz pianist Ellis Louis Marsalis Jr.) was one of the only people we knew who knew white people, and they loved each other."
Building on this past, Marsalis has explored equality, civil rights and social issues throughout his 40 years of composing music.
He became the first jazz artist to receive a Pulitzer Prize for his composition "Blood on the Fields," portraying the tragedies of slavery. His acclaimed piece "From the Plantation to the Penitentiary" blends soothing, angry and playful melodies to depict his observations of modern America.
"Music is the art of the invisible," he says. "Thoughts, memories, emotions, aspirations - music deals with all of that."
His latest 2021 album "The Democracy! Suite" — recorded live in Jazz at Lincoln Center's Appel Room during the Covid-19 lockdown - aims to help Americans reflect on the past and work toward a more unified future.
"The question that confronts us right now as a nation is, 'Do we want to find a better way?'" Marsalis says. "(This new album) speaks for itself, urging us onto action — to get out of our seats and fight for the world we believe in."
John Legend
Even in the midst of earning 10 Grammy awards, an Oscar and a Golden Globe, John Legend finds time to apply his global success toward driving social change in America.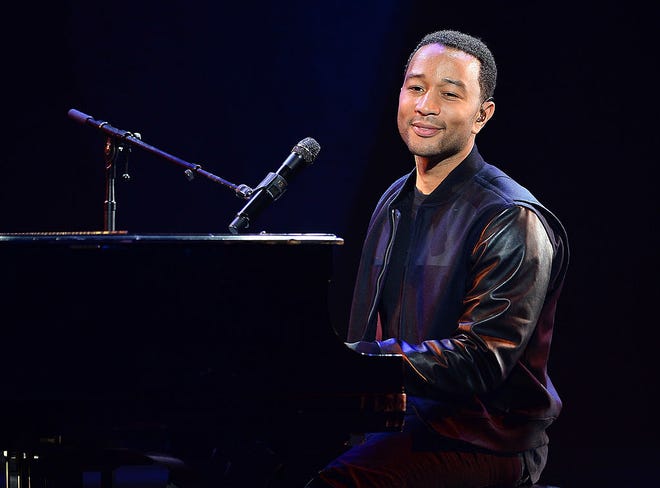 Inspired by Dr. Martin Luther King Jr.'s position that providing quality education for all can help achieve equality, Legend launched his Show Me Campaign in 2007 to combat poverty and fight for education reform. The nonprofit also works to address systemic issues in the U.S. criminal justice system that disproportionately impact the poor, minorities, and the disadvantaged.
"(When I was young), I loved reading about civil rights leaders, about presidents who did lasting things that made people's lives better," Legend says. "To me, living a significant life meant not just trying to make money, but doing something to help somebody else, and doing something on as big a scale as I possibly could."
He also launched the #FREEAMERICA campaign to end mass incarceration, one of his many efforts that led to the NAACP honoring him with the President's Award in 2016.
"Part of it is having seen the effects on my own family and neighborhood, and overall in the larger Black and brown communities around the country," says Legend, whose own mother was jailed for drug use. "Having so many people in prison at a time, having so many people with criminal records, has been really devastating, not just to people of color in America but especially to them."
Through both his music and his activism, he continues to push for change.
"It is really about changing hearts. We do that through storytelling," he says.
Common
Acclaimed entertainer Common shares many similarities with Legend — including using his international success to shed light on social issues.
Boasting three Grammys and 11 studio albums, Common injects socially conscious themes in much of his rap music. This includes his acclaimed 2016 album "Black America Again," which reacted to police brutality against Black Americans.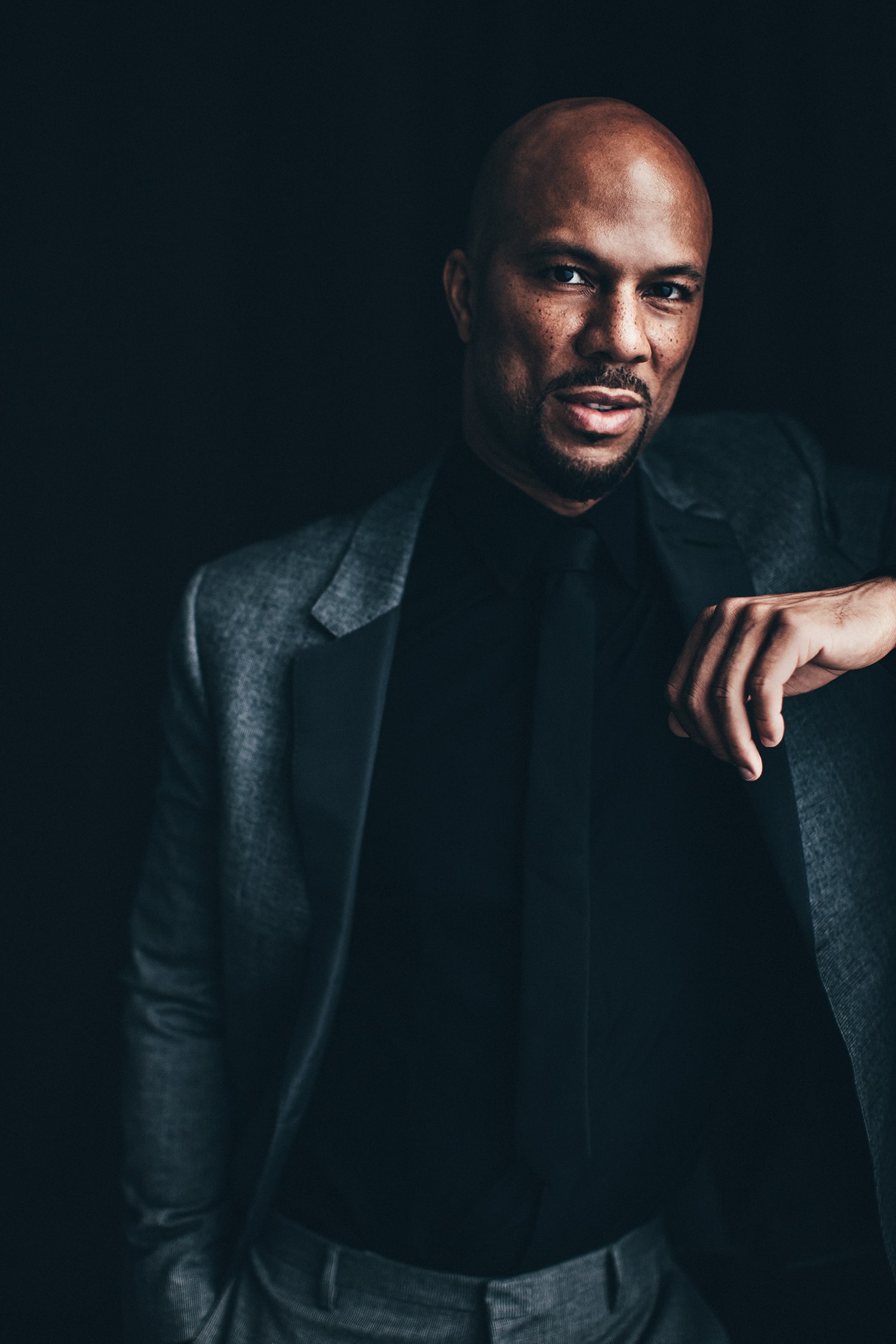 He further cowrote the song "Glory" with Legend for acclaimed film "Selma" — chronicling Dr. King's civil rights march from Selma to Montgomery, Alabama — which earned Common an Academy Award, an Emmy and a Golden Globe.
Also costarring in the film, Common says he and Legend strived to create a relatable, musical message about uniting people for a common good.
"When I was writing the song, I wanted to pay honor and tribute and respect to those who were of the Civil Rights Movement and fought for us. But I also wanted to show the connection that we're still in this fight," he says. "It's going to take all of us — Black people, brown people, white people, Asian people, natives, all of us — to really come against injustices and work together."