6/3/2019
Performances and Artists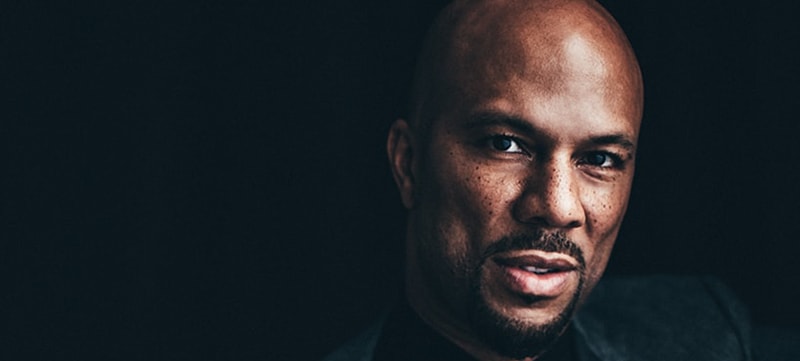 Acclaimed Rapper Performs Fans Favorites
While acclaimed entertainer Common stands as the first rapper to earn an Oscar, a Grammy and an Emmy, he doesn't see these accolades as bragging rights.
He sees them as motivation.
"When I see (my Oscar), I try to remember there's more things to achieve," says Common, who performs the greatest hits of his expansive career on July 20 at The Smith Center. "I want to go higher. I want to be a greater actor, I want to create soundtracks for films, I want to do theater and television."
Common has already reached dizzying heights musically, with a stunning 20-year career spanning three Grammy Awards and 11 studio albums, including musical collaborations with Stevie Wonder and James Brown.
Plus, most Americans recognize Common from his prolific film career, which includes acting with top Hollywood stars in hit movies such as "The Kitchen" with Melissa McCarthy, "The Informer" with Clive Owen and "John Wick: Chapter 2" with Keanu Reeves.
"I'm both an actor and an artist, the same way I'm a father and a son," Common says. "These things are qualities that are me."
His drive to perform isn't surprising, as his artistry developed from a highly personal place. Rap offered a crucial means of self-expression, he explains, in his years as a shy youth.
"Hip-hop definitely became my voice," he says. "That's why for me, it's always going to be done with a certain passion and desire, because this is my voice, and I cherish that voice."
Impacting Music and the Silver Screen
Common attributes his success as an entertainer to using his voice with fearlessness, incorporating personal depth and socially conscious themes in his music.
This includes cowriting the song "Glory" with John Legend for acclaimed film "Selma" — chronicling Dr. Martin Luther King Jr.'s civil rights march from Selma to Montgomery, Alabama — which earned Common an Oscar and a Golden Globe.
Also costarring in the film, Common says he and Legend strived to create a relatable, musical message about uniting people for a common good.
"(The song) is really about the people that were a part of the civil rights movement and the march from Selma to Montgomery, but it's also about today, what we see going on today, and how these movements relate," Common says. "The fight is still there, and it takes all of us."
Inspiration from 'Hamilton'
To tackle such important themes, Common says he draws inspiration from many works of art, including Broadway phenomenon "Hamilton."
"It really showed me you can be out there doing something really conscious and something aware, and bring people together, and it be at a high level," he says. "When I see great art like that, it reminds me of what my purpose is, and what art's purpose is, and that's to bring people together."
Common will bring many Southern Nevadans together with his new concert tour, showcasing the many hits and fan favorites of his career, such as "Retrospect for Life," "The Light" and "I Used to Love H.E.R."
Fans can also expect more exciting projects to come, spanning all of Common's talents.
"I've got more to do," he says.
Common performed as a part of the 2018-2019 season.