6/10/2020
Supporting the Arts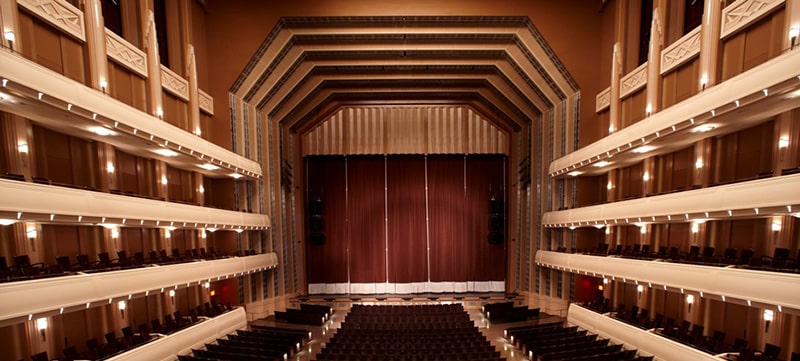 Lynne Lerner takes great pride in being involved with The Smith Center from its beginning.
"The opening night is still my favorite event there," says Lynne, whose contributions with her husband Mark helped support the opening of The Smith Center, a nonprofit organization. "The Smith Center was desperately needed for a long time."
Both ongoing donors to the center since 2011, the Las Vegas couple embraces all that The Smith Center brings to Southern Nevada.
They take in Tony-winning productions as season ticket holders for its Broadway season. They also enjoy performances by top artists from around the world in the center's Myron's Cabaret Jazz club.
"Everything I've seen is just top notch," says Lynne, a devoted arts lover. "We want The Smith Center to be here."
That's why Lynne and her husband immediately took the initiative to make a special donation to the center in March, when The Smith Center closed in accordance with public health and safety guidelines.
"We wanted (The Smith Center) for so long, we just don't want to see it go away," Lynne explains. "We want to make sure that The Smith Center comes back, as it's important for Las Vegas and the overall community."
Stepping Up for The Smith Center
The Lerners aren't alone.
Other Smith Center donors also stepped up right away with additional contributions to support the center through its closure.
These include Mike and Maureen Mekjian, who have visited performing arts centers across the nation, and consider The Smith Center the finest.
"The Smith Center is a jewel," Mike says. "We need to protect it."
The couple regularly enjoys music, theater and dance performances at The Smith Center, including as Broadway season ticket holders, and Mike feels strongly about the center's community impact.
Its accessible ticket prices allow a wide range of Southern Nevadans to enjoy performances, he notes. Many people show up to performances early, he adds, to meet in the lobby as a community hub.
"The Smith Center offers great beauty as a gathering place," he says. "At other venues, people arrive just before curtain time."
Mike also lauds the center's education and outreach efforts.
Impacting over 700,000 Southern Nevada students and teachers, these initiatives include student matinees, in-school performances and master classes with Broadway professionals, at no cost to schools.
"It's important to expose youth to various arts," Mike says. "It helps to build a more gracious community, leading to more understanding and a more joyful population."
He looks forward to experiencing The Smith Center's impact in the community again, when it reopens in the future.
"Given that we have been quarantined for so long, it will be more important than ever that we can gather together again to celebrate the performing arts," he says.
Support The Smith Center
Every donation makes a difference, as The Smith Center has lost over $20 million in revenue due to cancelling or postponing over 350 performances.
To support The Smith Center's Road to Reopening, click here.