11/25/2019
Performances and Artists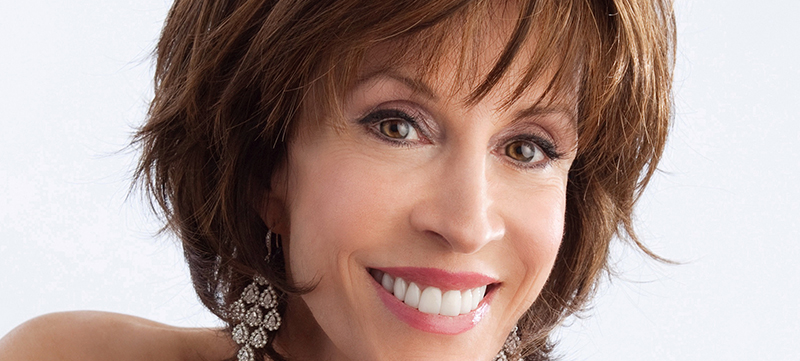 A Time of Style and Class
Deana Martin still remembers witnessing Las Vegas' glamorous days of the 1960s and '70s.
That's because she often accompanied her father, legendary Rat Pack member Dean Martin, for his performances in the hotel-casinos' decadent lounges.
Audience members dressed in mink coats and tuxedos. They sipped champagne.
And when Dean took the stage, people gasped.
"It was a time of style and class," Deana recalls. "For me now, when I walk out with a big band or orchestra, I feel the same excitement as I did when I saw my dad's shows."
Now an acclaimed performer in her own right, Deana also strives to give audiences the same thrill her father did.
Touring worldwide nearly 300 days of the year, Deana has recorded numerous albums that topped the Billboard charts. She brings her glittering vocals to The Smith Center for two holiday shows on December 8, when she will perform festive tunes alongside beloved standards.
Each time Deana performs, she notes, she remembers her father's high standard for talent and charisma.
"When I go on stage, I think of my father and Frank Sinatra, say a little prayer and sing from my heart," she says.
Raised Among Music Icons
Deana's childhood was immersed in the Rat Pack and her father's many other famously talented friends.
She regularly joined her father for his recording sessions at Capitol Records, and for his performances at the Copa Room of the Sands Hotel and Casino.
"He was funny and cool and sweet," she recalls of his top rule to treat everyone with respect, regardless of their job or title. "When you saw Dean Martin on his TV shows or his movies, that's who he really was."
Their Beverly Hills home also served as a hub for world-famous artists, such as iconic singer-songwriter Sammy Cahn, nominated for 30 over Oscars. Frank Sinatra and Sammy Davis Jr. remained a constant presence in her life, to the point she called them "Uncle Frank" and "Uncle Sammy."
While Deana doesn't follow all of her father's lessons — like that he didn't believe in rehearsing — her upbringing naturally drew her to an entertainment career.
"I wasn't intimidated by these people because I grew up with them," she says. "I just absorbed this music that was playing all the time."
The Legacy Lives On
Deana performs to honor the memory of these artists who shaped her life.
She predominantly sings the beloved standards her father and his close friends made famous. She even records in the same Capitol Records studio that Dean did, with many of the same studio musicians.
Her upcoming holiday shows will sprinkle in these timeless classics, such as "Gee Baby Ain't I Good To You" and "The Lady Is a Tramp."
But the focus will remain on delightful holiday fare, with Deana crooning both classic and contemporary yuletide tunes including "Winter Wonderland" and "I'll Be Home for Christmas," to groove audiences into the holiday spirit.
Through it all, she hopes a little of the Rat Pack's magic shines through.
"How they influenced me in my life was amazing," she says.
"Deana Martin Holiday Cheers!" ran in Myron's Cabaret Jazz in December of 2019.