11/9/2018
Discovering The Smith Center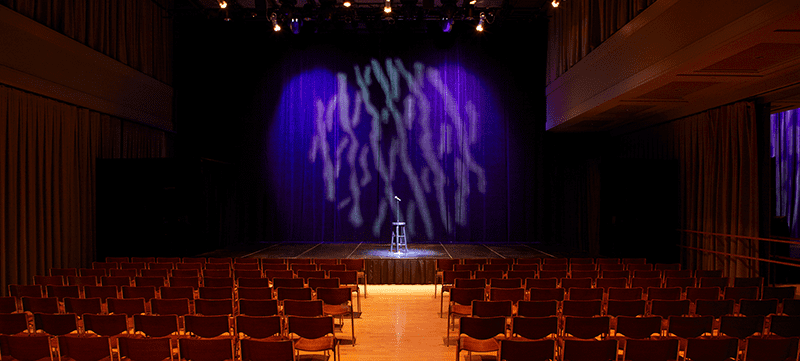 Troesh Studio Theater Houses Shows Best Enjoyed Up Close
If you think you've seen all The Smith Center has to offer, think again.
Many Smith Center visitors have yet to experience its third venue, Troesh Studio Theater – and for those who have, they might not realize the full range of shows offered in this unique, black-box theater (a flexible performance space that can be configured for many uses).
Seating up to 250, this special theater inside Boman Pavilion houses The Smith Center's most engaging shows best experienced up close.
This includes extended runs of uplifting comedy shows regularly scheduled throughout the year, in which performers often interact directly with audience members seated just a few feet away.
Just a few recent hits include "One Woman Sex and the City," Off-Broadway hit "Dixie's Tupperware Party" and "Sister's Easter Catechism."
"Every show I've seen in this theater I have loved," says Caroline Westmorland, a Las Vegas resident who has seen several comedy shows in Troesh Studio Theater. "I would see them all again."
The space is also home to a range of shows like classical ensemble performances and dramatic plays, guaranteeing audiences will always enjoy an immediate, immersive entertainment experience.
These include the Las Vegas Philharmonic's Spotlight Concert series, featuring small musical ensembles.
Performing this chamber concert series in Troesh Studio Theater allows audiences a closer and more engaging experience with the musicians, says Donato Cabrera, music director for the philharmonic.
"This up-close-and-personal style of music making creates a bond between the audience and musician that is completely different from a larger venue," Cabrera says.