10/10/2015
Supporting the Arts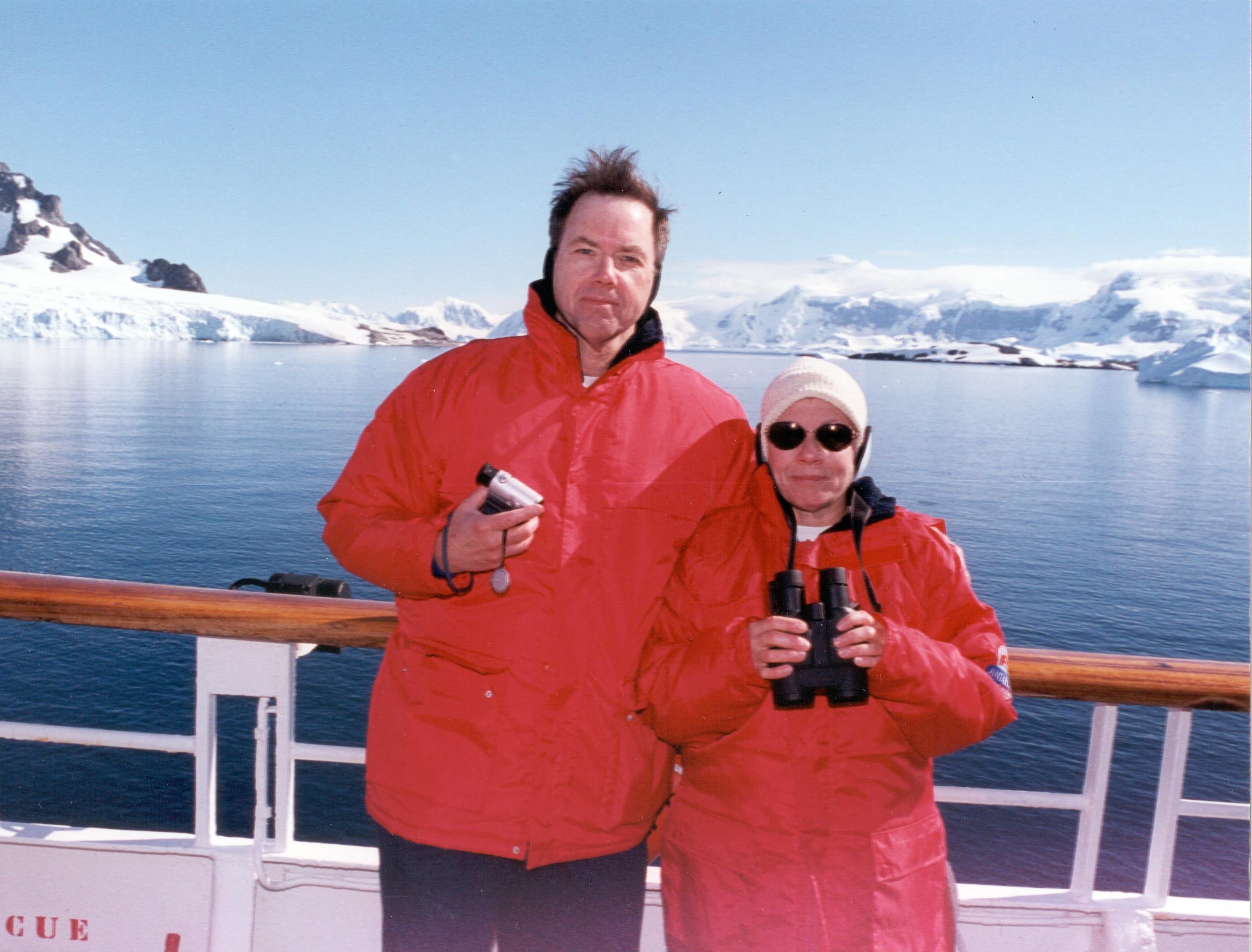 We first got to know Dr. David and Carol Redfearn at a post-show meet & greet with the cast of Annie and have enjoyed living vicariously through tales of their travels ever since. Relative newcomers to the Las Vegas valley, they have been champions of The Smith Center as both patrons and donors since our doors opened.
You have been a subscriber to the Broadway series since the very first season. What is it about the performing arts that appeals to you?
We moved to Las Vegas in 2011 from Los Angeles and I retired in 2014. We had been subscribers to the Los Angeles Music Center Broadway Theater program for many years, but had become increasingly disappointed in that program – of the four shows, we only really enjoyed one. We read about the opening of The Smith Center and the Broadway program and were immediately attracted. Initially, I had a very naïve idea that the Las Vegas community didn't support "real culture" – now, our experience at The Smith Center has demonstrated the incredible level of support for the performing arts provided by the Las Vegas community. We love being part of that support.
We know that when you're not at a show you like to travel. What have been some of your favorite places to visit?
We have traveled all over the world – we have visited every continent, including Antarctica. We do "destination cruising" – we travel for the destination, not the ship. Antarctica was amazing, but we have also cruised from Petropavlovsk on the Kamchatka Peninsula down the Kuril Islands to Japan – the "Ring Of Fire" Cruise. We saw volcanoes, an abandoned Russian submarine base, and an abandoned Russian woman's prison from the Stalin era. We have done a river cruise from St. Petersburg to Moscow – twice! My wife Carol is an artist – and the Hermitage Museum in St. Petersburg is our favorite. On our second cruise, we spent an entire day in the museum – and returned to the ship on the Russian subway – another adventure!
Why is The Smith Center important to you?
The support of the arts in education is important to us. We know that for many schools this is hard, but The Smith Center programs help a lot. My parents insisted that I learn a musical instrument and through a lot of hard practice (but little real talent) I developed some skill in playing the clarinet and saxophone. That has really helped my appreciation of music now.
Are there any particular shows from the last few seasons that really stand out in your memory? 
I still remember fondly Million Dollar Quartet from the first season. We also really liked the special performances by KD Lang and Chris Isaac.
Is there anything this season you are particularly excited about?
We are always excited about the new season – every year, I see some shows where I don't expect a lot – but end up amazed and excited about the performance. So, that is an adventure too!
For information on how to support The Smith Center, click here.