1/5/2021
Education and Outreach / Discovering The Smith Center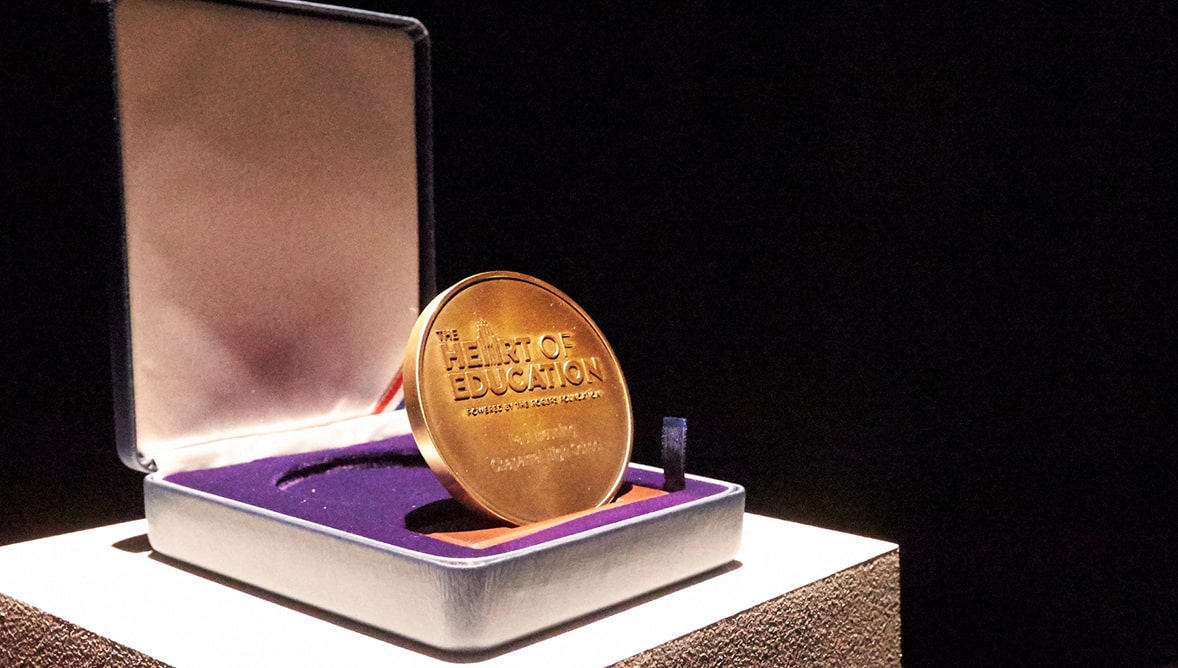 The deadline to nominate outstanding Clark County School District teachers for consideration to be recognized at the 6th Annual Heart of Education Awards, presented by The Smith Center and powered by The Rogers Foundation, has been extended from Friday, Jan. 15, to Friday, Feb. 12, in order to allow for more time for nominations to be submitted.
"The many outstanding contributions made by teachers during the COVID-19 pandemic deserve to be recognized," said Myron Martin, CEO and president of The Smith Center. "This extension gives the community added opportunity to nominate those CCSD teachers who have gone above and beyond to navigate the challenges of distance learning and meet the needs of their students."
Nomination submissions for the CCSD educator who's gone above and beyond can be made by anyone at TheHeartOfEducation.org through 5 p.m. on Friday, Feb. 12.
"It only takes five minutes to nominate a teacher, and that five minutes could change the teacher's life," added Martin.
The annual event, made possible by a long-term commitment from The Rogers Foundation, was created in 2015 to promote recruitment and retention of exceptional CCSD public school teachers. The 6th annual event will recognize hundreds of finalists, with the top 20 teachers each receiving a $5,000 cash award plus a $1,000 donation to the school program of their choice.
All submissions for the Heart of Education Awards will be reviewed by a group of community leaders and education experts. For more information about The Heart of Education Awards and to submit a nomination, visit TheHeartofEducation.org.