12/12/2018
Supporting the Arts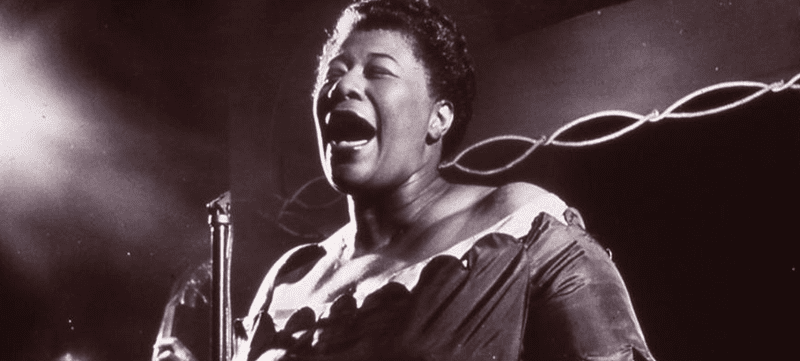 Prestigious Ella Fitzgerald Charitable Foundation Provides Key Support for The Smith Center
There is likely much about jazz icon Ella Fitzgerald, the First Lady of Song, that you don't know.
For instance, before becoming the most prominent vocalist of her generation, Fitzgerald experienced a troubled childhood fraught with financial struggles, even living on the streets as a teenager during the Great Depression.
You also might not know that because of this difficult history, Fitzgerald personally founded a charitable foundation, the prestigious Ella Fitzgerald Charitable Foundation, that today continues to serve a broad number of needs in states where Fitzgerald had a strong connection, including promoting education opportunities for children, fostering a love of music, and providing basic essentials for those in need.
The foundation's work includes providing generous grant support for the education and outreach programs offered at The Smith Center for the Performing Arts.
As a nonprofit, The Smith Center has provided impactful arts experiences for over half a million Southern Nevada students and teachers — including student matinees, in-school performances and helping schools establish their own sustainable theater programs — predominantly at no cost to schools.
"Ella Fitzgerald didn't want others to go through what she went through, so that's one of the reasons we work a lot with education and children," says Fran E. Morris Rosman, executive director of the foundation. "The Smith Center's programs fit in just perfectly."
Read more below about the history of this inspiring foundation, and how it came to support The Smith Center.
Can you describe how Ella Fitzgerald came to create her foundation, and your family's connection to it?
My husband Richard was Ella's personal attorney – that's how this all began. She was always very generous and very philanthropic, and when she saw a need she would give to that need. Finally Richard said, 'There's a safer way to make donations, through having your own charitable foundation. That way, you can vet everything and make sure it's legitimate.' And she said, 'Will you set that up for me?'
Unlike so many famous people, she left the bulk of her estate to her foundation. Ella Fitzgerald was sure her music legacy would live on, but she wanted to ensure her charitable legacy would live on, too.
What did your husband think of working with Ella Fitzgerald?
It was always a thrill for him. She was a really lovely human, just really generous and kind, not like you think of some big stars. She was just a lovely woman and very, very big hearted.
You, your husband Richard and your son Randal all now serve on the foundation's board and continue Fitzgerald's legacy! What does this mean to you?
Going to work every day knowing you're helping others is one of the better feelings. It's special because it's my family, but I think we'd still do a good job even if we weren't related.
How does the foundation choose which programs and organizations to support?
We take the areas in which Ella was interested and the areas in which she wanted to help, and that's how we make our grants. Every time we provide a grant or a donation, we think, 'Would Miss. Fitzgerald approve of this?'
The foundation is based in Los Angeles. How did you discover The Smith Center and its programs?
We've always kept an eye on Las Vegas, because Ella was a big headliner in Las Vegas. She would sell out the biggest showrooms on the Strip – it's an important part of her history. Also, my son Randal went to the University of Nevada, Las Vegas!
We read about The Smith Center and its programs, and we started funding in 2015.
The Smith Center's outreach programs focus on introducing students to the performing arts and interweaving the arts into all curricula. Why is The Smith Center a good fit for the Ella Fitzgerald Charitable Foundation, and why do you think our programs are important to support?
We love programs like The Smith Center's, that support music and that do education outreach, like bringing kids in to see live performances and providing special performances.
Providing this is important because first, it was important to Ella, and second, you may have a little school child who thinks school is boring, but nobody thinks going to The Smith Center to see a show is boring. It opens up whole new worlds.
How do you think Ella Fitzgerald serves as a role model for young children today?
Isn't she a great role model? She had a struggling, unhappy childhood, but through really hard work and some luck and immense talent, she persevered and she went on to become the greatest female singer of her era.
To learn more, visit www.facebook.com/ellafitzgerald