12/10/2019
Supporting the Arts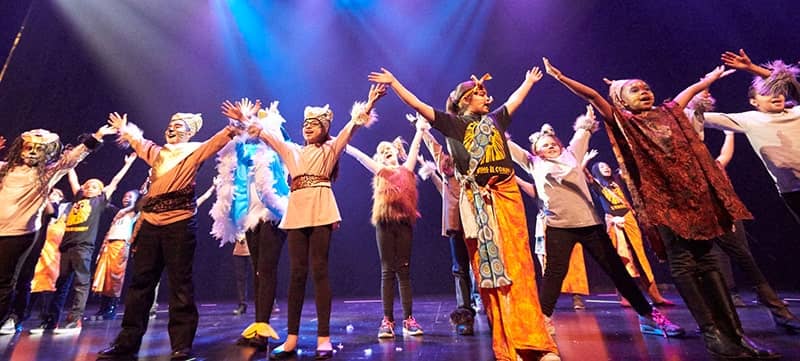 Regardless of having no performance background, when Dr. Ron Koe saw his first musical "The Phantom of the Opera" as a college student, he was permanently hooked as a performing arts fan.
"Life can seem like a nonstop hustle and bustle, and taking time out to enjoy a performance really enables me to disconnect," the Las Vegas orthopedic surgeon explains. "Performances are always a positive experience and enrichment for the soul."
Preserving such uplifting live experiences remains a top reason Dr. Koe contributes to The Smith Center, a nonprofit organization, as a donor.
Committed to sustaining this cultural resource for Southern Nevada, he contributes to The Smith Center every year.
"Las Vegas has been traditionally known for our casinos and gambling. With the advent of The Smith Center, we can also be known for our culture," Dr. Koe says.
With the end of the year now approaching, this marks a fitting time for many Southern Nevadans to make financial plans, including potential contributions to nonprofits such as The Smith Center.
With many ways to contribute, community members can tailor donations to their financial needs.
"As a local businessman, I believe we all have a duty to contribute to our community in any way we can," Dr. Koe says.
Supporting Performances, Student Outreach and More
With ticket sales only covering 75 percent of what is needed for The Smith Center to do all that it does, the center relies on philanthropic support to cover the rest.
Donor contributions directly support The Smith Center in presenting hundreds of music, theater and dance shows each year at accessible prices.
Public support also helps The Smith Center maintain its campus, and provide education and outreach initiatives impacting tens of thousands of students each year.
For Dr. Koe, the latter remains a top priority.
Just as witnessing a production as a college student transformed his life, he believes in providing this same exposure to the arts for Southern Nevada students.
He lauds how The Smith Center presents student matinee performances for over 70,000 students each year, at no cost to schools — giving many students their first introduction to live theater.
"I am somewhat dismayed by seeing so many children with their eyes focused on their cell phones," he says. "Engaging in the performing arts certainly would be more life enriching."
Many Ways to Contribute
Any level of contribution makes a difference for The Smith Center – and Southern Nevadans have numerous options to offer support. These include:
-Making a direct donation and becoming a Member of The Smith Center. Depending on the contribution level, this includes benefits such as opportunities to purchase tickets before the general public, complimentary parking and more.
-Rounding up ticket purchases, with the additional funds benefiting The Smith Center's Education and Outreach Department.
-Making online purchases with AmazonSmile. The AmazonSmile Foundation donates a percentage of the total purchase price to the nonprofit of the shopper's choice.
-Tax-incentive giving of assets, such as appreciated securities or 401K distributions.
After visiting theaters across the country and even abroad, Dr. Koe touts The Smith Center as topping his list of favorite venues.
"We have such a gem that I truly hope everyone will enjoy," he says. "Our performances are world-class."
Learn More
To learn more about options for supporting The Smith Center, click here.