3/31/2020
Education and Outreach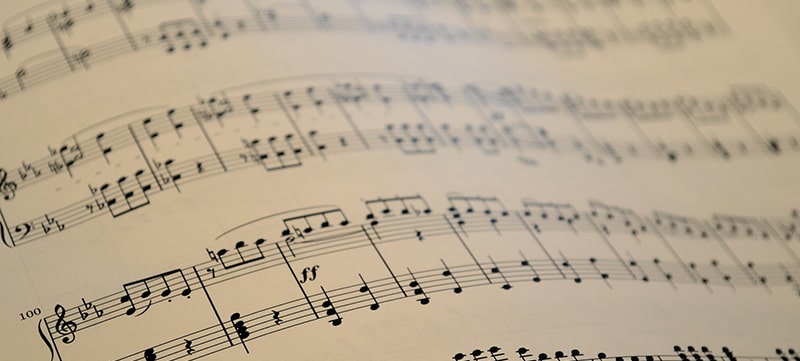 With theaters and performances on hiatus across Southern Nevada, it remains just as important now as ever to keep the arts alive.
Even as community members remain at home, they can still pursue a variety of art forms to boost their spirits and nurture creativity.
In fact, these art forms can offer surprising benefits.
Read below a few ideas from The Smith Center's Education and Outreach Department on simple ways to enjoy the arts at home — and the potential impact these can have.
1. Singing
Belting a tune can provide a natural antidote for the blues.
Not only does music help people connect with pleasant memories, but singing also releases the hormone oxytocin that relieves stress and anxiety, according to information cited in Time Magazine.
Give this a try by singing while doing chores, humming along to the radio or teaching a song to a child.
2. Dancing
With gyms temporarily shuttered, many people get creative with exercising — including dancing.
This can pay off, as dancing provides a full-body workout that improves coordination and balance, while also exercising the heart.
Try following a dance video online, or simply have fun improvising to favorite tunes.
3. Playing an Instrument
Sometimes staying in the house can make the mind restless. Fortunately, many experts hail playing an instrument as a significant way to stimulate the brain.
Playing an instrument involves every part of the central nervous system, and can even help decrease memory loss, according to the Perelman School of Medicine at the University of Pennsylvania.
This could be an opportune time to pull out an old instrument, or — to really exercise the brain — learn a new one.
4. Drawing, Painting and Coloring
For those who prefer a laid-back outlet, sketching or painting can offer numerous rewards.
These artforms provide soothing meditation, and many people with arthritis or other chronic conditions use them for pain relief.
That's because art therapy pulls mental focus away from painful stimulus, according to Harvard Medical School, and helps relieve anxiety that sometimes accompanies pain.
No need for top-of-the-line art supplies. Paper and a pen or colored pencils can open up endless possibilities.
5. Storytelling
The simplest activities can be both fun and beneficial. Make up a story out loud with a loved one, and then try to repeat it. This can challenge the mind in a positive way.
The Smith Center's teaching artists apply the TimeSlips improvisational storytelling method to engage community members with cognitive disabilities like Alzheimer's and dementia.
A study by the University of Missouri found that participating in this storytelling approach improves communication, and facilitates positive emotions for individuals with dementia.
Southern Nevadans of all ages might find that even at home, creativity has no limits.
Learn More
To learn more about The Smith Center's Education and Outreach initiatives, click here.