8/23/2019
Performances and Artists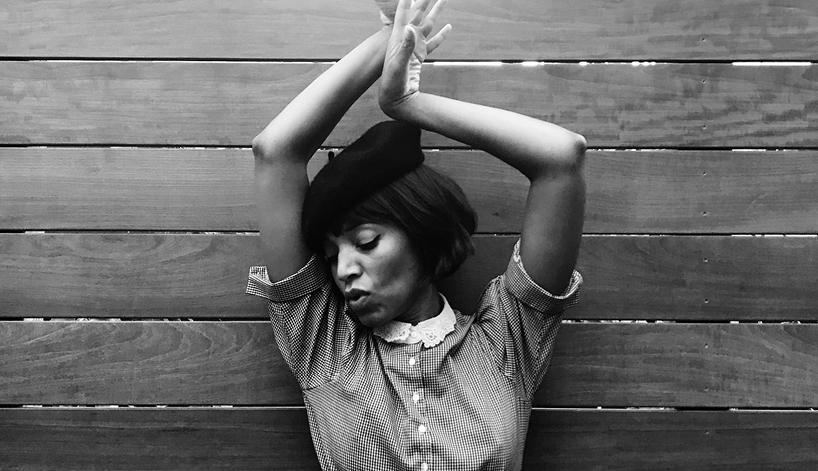 Grammy-Nominated Vocalist to Perform Pop, Jazz and R&B
Grammy-nominated vocalist Alice Smith remains well on her way to becoming a household name, with her soulful and heart-wrenching vocals dominating renditions of pop, jazz and R&B tunes — including her fiery originals that captivate audiences nationwide.
Hailed for her powerful, four-octave range and magnetic stage presence, Smith packs leading venues. She sold out the Kennedy Center in 2018, and her current nationwide tour — which brings her to The Smith Center on October 18 and 19 — recently included headlining at Lincoln Center.
She even performed this year at the Apollo in the Hamptons benefit, alongside Justin Timberlake and Pharrell Williams.
Yet Smith sets no firm goal for success, she says. She simply sings because she must.
"I don't see a real choice in it. It's what I do," she says. "Music means a release."
Enjoy below just a few reasons why Alice Smith deserves your attention …and your ear.
You've Heard Her Songs on Your Favorite TV Shows
While all of Smith's music garners acclaim, she stuns listeners with her powerful reimaginings of pop melodies, including her rendition of "Fool for You" popularized by Cee Lo Green.
That's likely why Smith's tune has been featured on numerous hit TV series, including "Gotham," "Being Mary Jane" and "Empire." American audiences also recently heard her newest single, a mesmerizing version of "House of the Rising Sun," on the popular CW series "Black Lightning."
These are far from Smith's first encounters with the television spotlight, with Smith performing for national television audiences on BET and at the NAACP Image Awards.
She Performed with Prince
Ask Smith about the greatest moment of her musical career, and she answers readily: being invited by Prince to perform at one of his concerts.
"Just being there and singing my song, then sitting there and having him there backstage, just laughing and being regular with Prince" will forever stay with her, she says.
She is Successfully Recording Independently
Even after experiencing a bidding war before signing with Epic Records in 2006, Smith describes finally venturing out on her own as the chance to embrace her standalone artistry.
"It's like an exploration. It's just creating my own thing," Smith says, hailing her critically acclaimed independent album "She" as "a freed piece of work."
Recording on her own has ostensibly paid off, with Smith's tunes featured on hit television shows across The CW, FOX and BET, and her latest single also previewed on NPR's national "Tiny Desk" series.
Smith also relishes the opportunity and time to write her own songs, noting that "I like to represent myself, as myself."
Her Music Was Featured as Part of an Acclaimed Artwork at the Tate Modern
How many singers can say their music was transformed into a celebrated artwork at the world-famous Tate Modern museum in London?
Alice Smith can.
The opportunity arose with Smith's spine-tingling rendition of Nina Simone's "I Put a Spell on You," recorded for the Nina Simone all-star tribute album, with Smith's song featured alongside recordings by Lauryn Hill, Usher and Mary J. Blige.
Smith's stirring song was selected as the moving musical backdrop for Kahlil Joseph's visual art installation "Black Mary" for the Tate Modern exhibition "Soul of a Nation: Art in the Age of Black Power" in 2017.This marks just the latest of Joseph's work celebrating strong female artists, as he also collaborated with Beyoncé on "Lemonade."
Alice Smith performed in Myron's Cabaret Jazz in October of 2019.