12/13/2016
Supporting the Arts / Community Impact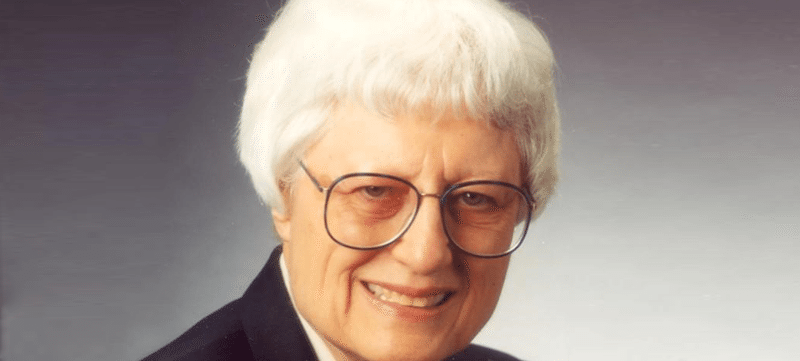 Selma Bartlett still remembers the city of Henderson's nickname when she and her husband moved there in 1954: "the little factory town."
Bartlett has helped Southern Nevada grow into much more, both through her decades in Nevada's banking industry as well as her widespread philanthropy supporting health care and education, with a local school even named after her.
As the community grew through the years, however, Bartlett saw a lack of local entertainment for all ages.
"We needed a stage here (beyond) those at the hotel/casinos," she says.
That's why she didn't hesitate when Don Snyder, chairman of The Smith Center board, asked her to donate in support of constructing the world-class performing arts center.
"I thought it was a great idea," says Bartlett, a Smith Center Founding Member. "If you've been to New York and seen the theater shows there, that's what we have at The Smith Center now."
Other factors that motivated her, too.
These included a long history with Snyder, and her passion for giving after a childhood in poverty.
Dark Days
Bartlett's family lost everything in the 1929 stock market crash, soon followed with living on an Oklahoma farm in the height of the Dust Bowl's drought and dust storms.
"There were days you couldn't see across the street," she recalls.
Her family struggled, sometimes unable to pay even $75 per year for the loan on their property.
"We went down and begged the (Federal Home Loan Bank) not to take our farm," she says.
This challenging past led to her lifetime of giving, including helping to found Nevada State College as well as the St. Rose Dominican Hospital system.
"Giving back is what it's all about," she says.
A Banking Titan
For Bartlett, working is what it's all about, too.
Still working at Meadows Bank at 89 years old, she overcame her difficult beginnings to eventually become a leader of Southern Nevada's banking industry.
"I wanted to be a teacher and I went to work for a bank for money to go to college," she recalls. "I enjoyed the banking industry so much, I just stayed in it."
She also excelled at it.
One of the first female bank officers in Nevada, she advanced to become regional vice president at First Interstate Bank and overseeing several offices.
She was one of few women to hold a leadership position in a time when banking was male-dominated.
"We brought in the business together as a team. No one does anything alone," she notes. "You can talk to Don Snyder about that."
She should know, after working under Snyder when he was CEO and board chair for First Interstate Bank of Nevada.
"I learned a lot from him," she says. "He is a great, great leader."
Still Going Strong
Barlett has no plans of slowing down.
She continues supporting The Smith Center each year, to help provide the performing arts for all.
"All of the shows I've seen there have been my favorite," she says.
She looks forward to continue her banking work in 2017, she adds.
"I still want to keep involved in the community," Bartlett says. "You do that through banking and helping people."
To learn about the benefits of Smith Center membership, visit www.thesmithcenter.com/support-us/membership.