5/11/2019
Community Impact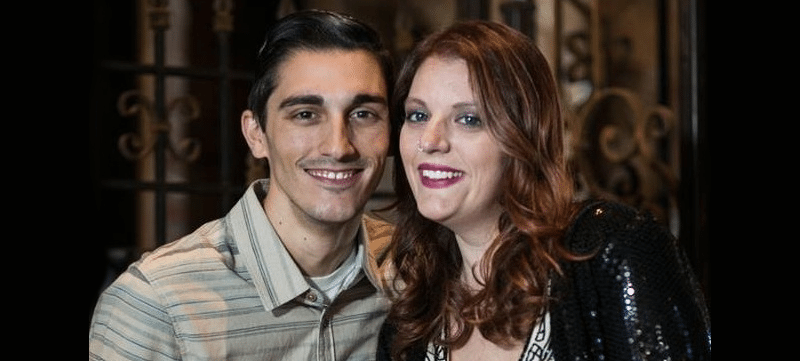 As a little girl, Rayanne Mulieri had an immediate answer when asked about her career goals.
"I would always say, 'I want to work behind the scenes on Broadway,'" recalls Mulieri, now marketing assistant at The Smith Center.
It's no wonder.
Raised just 30 minutes outside of Manhattan, Mulieri experienced her first Broadway production at age 6. Her childhood and young adult years at Marymount Manhattan College were filled with Broadway shows and evenings at Feinstein's/54 Below.
"At least once every couple of months my mom and I would go to a Broadway show," the now 30-year-old says. "Entertainment and Broadway were always a huge part of my life."
It was only natural that Mulieri would volunteer at The Smith Center upon moving to Las Vegas, to remain immersed in the performing arts.
Little did she know, volunteering would lead to her being hired at The Smith Center full-time, fulfilling her dream of working behind-the-scenes with world-class music, theater and dance shows.
She encourages other young adults to see where volunteering at The Smith Center will lead them, too.
"It's a really fun experience and you get to meet interesting people from all sorts of backgrounds," she says.
A Young and Eager Volunteer
Volunteering at The Smith Center became a top goal after Mulieri moved to Las Vegas in her 20s to live with her husband Joey, a Las Vegas native.
Working from home at the time, she knew volunteering could help her make new friends.
Just as important, she could help community members enjoy the same impactful experiences with the performing arts as she had all her life.
"It's so cool that something like The Smith Center exists here, because there are kids who six years ago weren't able to experience Broadway shows and the philharmonic and the ballet, and now they can," she says. "I wanted to volunteer and help people experience that."
Flexible Hours
Mulieri found that volunteering as a Smith Center usher not only exposed her to a wide variety of shows, but also fit in easily around her work schedule.
"For the younger generation of volunteers, there are a lot of options to volunteer nights and weekends at The Smith Center," she says. "You don't have to let a busy schedule stop you from pursuing this, if it's something you're really interested in."
Joining the Team Full-Time
It was a casual conversation with a Human Resources staff member that led Mulieri to apply for a full-time job.
"I was getting a new Smith Center ID and she asked me what I did for a living, and she brought up that there was an open position," Mulieri remembers.
A perfect fit with her degree and professional marketing experience, Mulieri was hired soon after.
Starting as a volunteer definitely helped groom her for the full-time position, she adds.
"It helped me understand The Smith Center's brand and how to be an ambassador," she says. "I love working here, and I'm learning a lot."
Become a Smith Center Volunteer
As a nonprofit, The Smith Center relies on volunteers to support all of its operations.
People can volunteer in many ways, including as an usher at shows and special events, a tour docent, an ambassador at community events and more.
For more information, visit TheSmithCenter.com/Volunteer.