2/1/2019
Supporting the Arts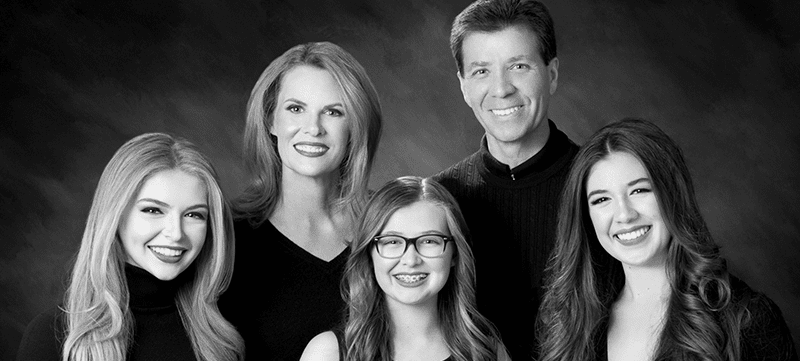 Retired Chairman of International Game Technology Supports The Campaign to Sustain The Smith Center
The Smith Center opened on time and on budget in 2012, thanks to the generosity of its 57 Founders who contributed in the midst of an economic downturn.
Now, The Smith Center – a nonprofit organization – is welcoming support to ensure it continues for generations to come, with its ongoing Campaign to Sustain The Smith Center.
Targeted to secure The Smith Center's future, this campaign invites all community members to contribute to their community's performing arts center.
Generous supporters of this pivotal campaign include Las Vegas resident TJ Matthews, retired chairman of International Game Technology, a leading gaming company headquartered in Nevada.
Read our interview below with Matthews about his incredible career, and why he chose to support The Smith Center's future.
Can you discuss the tremendous impact you made in Nevada as the top executive with International Game Technology (IGT)?
My career in the gaming industry was very rewarding, as I was an active participant in the expansion of our industry within the United States, as well as around the world. I returned to Las Vegas with my college degree in 1987. After three years in the gaming industry, I co-founded the company that eventually became an integral part of first Anchor Gaming, and then International Game Technology.
After 19 years of leading what was the then-unique business of proprietary gaming (among other company businesses), I retired as CEO in 2009 and left the Board of Directors in 2011. My goal was to increase family time, as well as to find service opportunities in our community.
What do you consider your greatest accomplishments with IGT, and what was it like playing a significant role with Nevada's world-famous gaming industry?
The greatest achievement was the opportunity to work with 5,500 individuals who each excelled in their respective field.
Collectively, we became the world's leader in gaming devices and systems. As such, IGT commercialized many new products, including great devices such as those for video gaming and traditional slot machines, leading systems for managing player loyalty and coin-free gaming.
Most notably, we developed some of the industry's most successful games, including Video Poker, Megabucks, and the Wheel of Fortune.
IGT's success was accomplished at our world headquarters in Reno and Las Vegas, from which we became one of the state's largest manufacturers, exporters, and one of then-two Nevada companies in the S&P 500.
You're very active throughout the Southern Nevada community. Why is that important to you?
The Las Vegas community has been the home of my wife and I for nearly 50 years. It is where we raised our three daughters, and the city in which I was afforded unique opportunities that would not have been present elsewhere. Therefore, it is a community to which we owe much.
Why was it important to you to contribute to the Campaign to Sustain The Smith Center?
Las Vegas is a young community. Though there has been a long-time, vibrant performing arts scene, there was not (previously) a facility specifically established for residents in Southern Nevada.
The founding group who envisioned The Smith Center not only wanted to serve that need, but set out to provide a world-class facility that would attract a wide variety of entertainment. They also believed in the educational opportunity that such a facility would provide to our young people.
We have been glad to play the small role of support in their obvious success. It has been important to us to show our thanks for The Smith Center at every stage of its history — during its building efforts, as well as the capstone campaign, and now, the Campaign to Sustain The Smith Center.
Can you discuss why it's important to secure the future of The Smith Center and the performing arts in Southern Nevada?
I am not particularly artistic. However, I am fortunate that my wife (Carolyn Sue) and three daughters (Julia, Veronica and Lillian) have filled our lives with music.
I met Carolyn Sue in a high school production of "Guys and Dolls." Though that ended my musical theater career, I have seen her and my three daughters in many school and local productions since that time. Therefore, a brief exposure to the arts led me to an unexpected and wonderful outcome.
The Campaign to Sustain The Smith Center will ensure that exposure to the arts is provided to the entire community of Las Vegas with the confidence that it will enrich many individuals, including those in school who are still dreaming about how they can change the world.
Learn More
To learn more about supporting the Campaign to Sustain The Smith Center, click here.