11/12/2019
Performances and Artists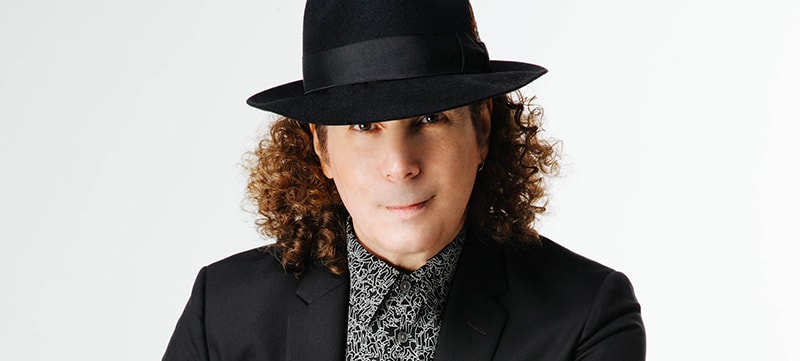 Multiplatinum Saxophonist Boney James to Perform Hits from Latest Album
Four-time Grammy nominee Boney James nearly saw his career end 10 years ago.
As the multiplatinum artist chatted on speakerphone with his wife while driving home from his performance at the Newport Beach Jazz Festival, a drunk driver rammed his car from behind.
His injuries proved minimal, yet potentially devastating for a professional saxophone player, with his jaw fractured and two front teeth broken, pushed forward at a 90-degree angle.
"(The two front teeth) are the main ones I needed to play," James recalls. "It was a scary thing."
Yet six weeks later, he returned to playing the instrument that has brought him international acclaim. Overcoming his dentist's doubts, he jumpstarted his touring soon after.
"It was some painful recovery, but luckily it's a fading memory now," James says. "I feel I'm playing better than ever."
Defying the odds remains a constant in Bones' career.
He started working as a professional musician as a mere teenager, landing his first major gigs with legendary artists such as The Isley Brothers and Morris Day.
With his rare mix of contemporary jazz, R&B, funk and more, James has become one of the few globally successful instrumental artists, recording 16 chart-topping albums, earning four Gold records and selling over 3 million albums worldwide.
Smith Center audiences can enjoy his swinging stylings when James plays popular, original tunes from his latest album in 2021.
When asked the secret behind his exceptional career, James remains humble.
"I try to just make music that I really love," he says. "Fortunately, there are folks who have similar taste."
A Show with Swagger
James' upcoming show marks one of the final concerts for the national tour of his 2017 bestselling album, "Honestly."
He will showcase a variety of the album's original instrumental melodies, which span playful funk, smooth jazz and soulful R&B, as well as a bold reimagining of standard "Skylark."
James also hints that his tour often features songs from his vast repertoire that have been neglected for a few years, "which has been a really fun thing," he says.
Audiences can expect his signature, electrifying performance style, characterized by his charismatic stage presence and a tendency to weave into the crowd.
This draws from his early years of performing as a sideman with R&B artists, he notes.
"Coming as I did from the R&B side, it's always been important to me to put on a show," he says. "I like to involve the audience."
Still Working
Even after nearly three decades of performing, recording and touring, James remains hard at work.
He practices every day but Sunday, he notes. He's also making progress with his seventeenth album, slated for release in 2020.
"Hopefully I am always growing and evolving," he says of his artistry through the years. "I've had some great highlights (of my career), and I'm super grateful."