9/5/2019
Supporting the Arts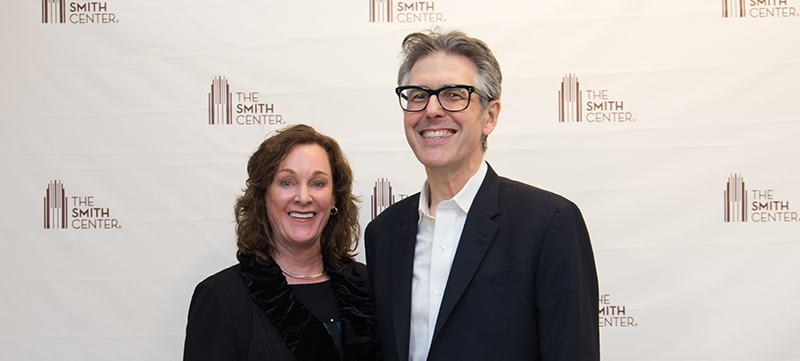 When asked about her earliest exposure to the performing arts, Bonnie Lemert recalls one very clear childhood memory: seeing a live performance of "The Sound of Music" with her family.
"We kids thought it was funny that mom was crying during part of the show," recalls Lemert, who has lived in Henderson since retiring in 2011 from U.S. Customs and Border Protection.
Now, she adds, she understands.
In fact, Lemert often attends music, dance and theater shows at The Smith Center ⁠— and she admits that more than a few move her to tears.
"It's difficult to describe why, but there is something magical about live performances, versus movies or television," Lemert says. "Whether it is a Broadway production, concert or speaker/presentation like the National Geographic Live! series, it just feels different live."
That's partly why Lemert remains a longtime donor of The Smith Center, a nonprofit organization.
With ticket sales only covering 75 percent of The Smith Center's operations, support from donors like Lemert cover the rest, which helps the center present hundreds of performances each year at accessible prices.
"Friends of mine who have lived here a long time constantly tell me how much (The Smith Center) was needed in the community, and I can see why," she says. "I can't imagine not having this wonderful place."
Helping to Inspire Younger Generations
Even with her love for shows, Lemert's driving reason for giving to The Smith Center remains supporting its education and outreach programs.
The Smith Center has provided initiatives impacting over 700,000 Southern Nevada students and teachers so far, including student matinees, in-school performances, in-classroom residencies with professional teaching artists, and workshops and master classes with world-class artists.
Thanks to donor support, The Smith Center provides these at no cost to schools.
"Along with academics, trade, technical and athletics, this (arts) experience is part of developing well-rounded students and future community leaders," Lemert says.
Uplifting Performances for All
Lemert can list many favorite performances she's enjoyed at The Smith Center, such as Broadway musical "Kinky Boots" and two-time Grammy nominee Clint Holmes.
She remains most drawn to uplifting productions that provide lighthearted escapism, she adds.
"Even though I appreciate the talent in all types of shows, I like to spend a few hours away from the serious issues we see every day in the news and our lives," Lemert explains.
Helping to provide these same joyful and powerful performances for so many Southern Nevadans makes donating worthwhile, she adds.
"I am concerned that in our increasingly online world, people may not appreciate performing arts as they once did," Lemert says. "We need to continue spreading the word to people of all ages. Seeing live events is something I would like to see available to more of the population."
How You Can Help
For more information about supporting The Smith Center, CLICK HERE.