10/12/2020
Supporting the Arts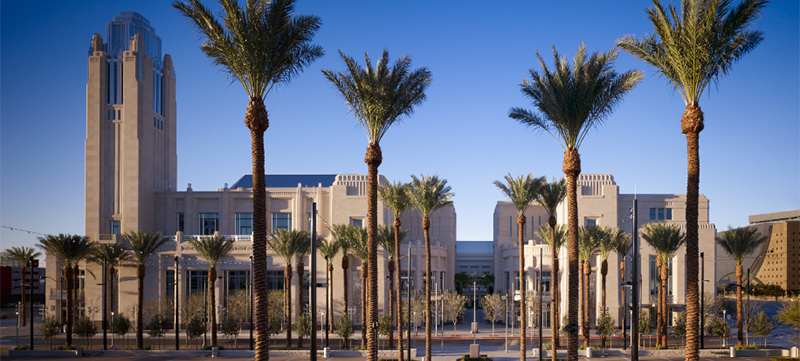 Toyota Sponsors The Smith Center's Broadway Season
Growing up in Southern Nevada, Cliff Findlay — now Findlay Automotive Group president — had a vision for what Las Vegas could become. This included a thriving city with successful businesses, top schools and robust arts and culture. But he knew it wouldn't happen without community support.
"He feels that by giving back, he is helping all of Southern Nevada," says his son Robby Findlay, Findlay Automotive Group director of operations. That's why Cliff and his wife Donna became founders of The Smith Center, a nonprofit organization, helping make its opening possible.
Now this tradition of supporting arts in Southern Nevada continues, with the Toyota Dealers Association sponsoring The Smith Center's Broadway Las Vegas Series, bringing top Broadway productions to Las Vegas audiences.
"We believe in the community and feel that a strong presence in the arts will help grow our community and our brand," Robby says.
Toyota chose to support the Broadway Las Vegas Series because The Smith Center's accessible ticket prices allow a wide variety of audiences to enjoy Tony-winning productions all year round, Robby notes. "It gives our community increased cultural value," Robby says, adding, "it's important to introduce the performing arts to youth and the community. You never know what could inspire someone's creativity."
Toyota is also the official sponsor of Myron's Cabaret Jazz, The Smith Center's stylish and intimate, 240-seat venue serving light bites and drinks and offering a true cabaret-style experience.
Robby has an additional personal tie to The Smith Center, as his younger sister Marisa got married at the center six years ago. "(The Smith Center) knows how to throw one heck of a party," he says.
This reflects how Toyota's contributions to the community carry back to the lives of its team members. Toyota also supports the Vegas Golden Knights, UNLV Athletics and numerous nonprofits.
"Las Vegas is our home," Robby explains. "It's important to be part of the growth and to have effective change in our community."
Learn More
For information about all types of sponsorships and advertising opportunities, please contact Suzanne Chabre, vice president and Chief Experience Officer at [email protected] or (702) 749-2334.