2/13/2020
Performances and Artists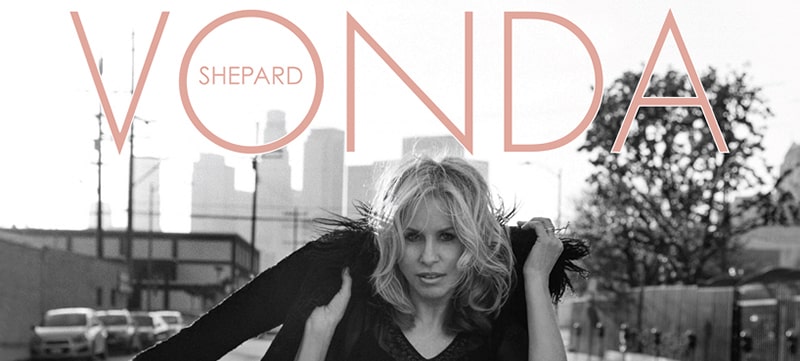 Singer-Songwriter Vonda Shepard to Perform Hits from 'Ally McBeal' and More
Singer-songwriter Vonda Shepard describes her career in the mid '90s with a simple anecdote.
"I remember one night lugging my keyboard in the rain, into a club that held 30 people," Shepard recalls.
At the time, this represented a typical gig for her.
But then, things changed very quickly.
"Jump to a year and a half later, and I'm touring in Europe, playing a festival for 46,000 people, on the same bill with the Eurythmics, Sting and Matchbox 20," Shepard says
What brought on this dramatic change? The television series Ally McBeal.
Shepard's music — and Shepard herself — were featured throughout this iconic television show, resulting in Shepard selling more television soundtracks than any other artist.
Added to this, Shepard earned two Golden Globe Awards, two Emmys, two Screen Actors Guild Awards and a Billboard Award for her soundtrack sales.
With "McBeal" fans still prevalent, Shepard will perform her top hits at The Smith Center on May 7, 2021 and May 8, 2021 — including famous tunes from the TV series.
"The funny part is that I was ready for that intense experience," she says of the "Ally McBeal" fame.
"I had worked my whole life for it."
Fate Plays a Hand
Shepard landed the opportunity with "Ally McBeal" through some very fortunate timing.
While living in New York City, she flew to Los Angeles to give a concert at Hollywood's renowned Key Club. As with past performances, she invited her close friends Michelle Pfeiffer and writer-producer David Kelley.
"This was a serendipitous evening, as it was right when David was developing 'Ally McBeal,'" Shepard recalls. "He had been looking for a singer to be the voice and inner thoughts of the character."
When Kelley heard Shepard perform, he decided on the spot that her soulful voice and lyrics fit his vision for the show.
"I was playing songs from my album, 'It's Good, Eve,' and those songs really resonated with David," Shepard says. "He ended up using at least 10 songs from that album on the show."
In Front of the Camera
Not only did Shepard's music enjoy the spotlight, but the singer herself was featured performing on the TV show.
As Shepard had studied acting for years, she notes, she didn't need much preparation.
"I was really just playing myself, which also came naturally," she says. "I didn't feel like I was acting at all, except when I actually had to speak! I had one line, and I got very nervous."
Her favorite memories include bonding with the cast between takes, she adds.
"Sometimes we'd have a party at my house and all dance and have fun," she says. "They were a fantastic group of people, and I miss them."
Keeping Audiences Dancing
Shepard aims to give a concert experience that inspires people to sing along and dance, she says.
"I like seeing people have nostalgia, whether it's for one of my older songs, or a favorite from the show," she says.
That's why Shepard will perform many of her popular songs from "Ally McBeal" such as "You Belong to Me," "Searchin' My Soul," "Don't Walk Away, Renee" and more.
To enhance her rich vocals, she performs with her band of top artists. This includes James Ralston, who performed with Tina Turner for 22 years, bassist Jim Hanson who has played with Bruce Springsteen and Johnny Cash, and drummer Fritz Lewak, who performed with music legend Jackson Browne for 25 years.
"I want people to be moved, to feel happy to sing along, to get revved up and forget their troubles," Shepard says.
SEE THE SHOW
Vonda Shepard performs at 7 p.m. on March 20 and 21. For tickets, click here.