10/31/2015
Discovering The Smith Center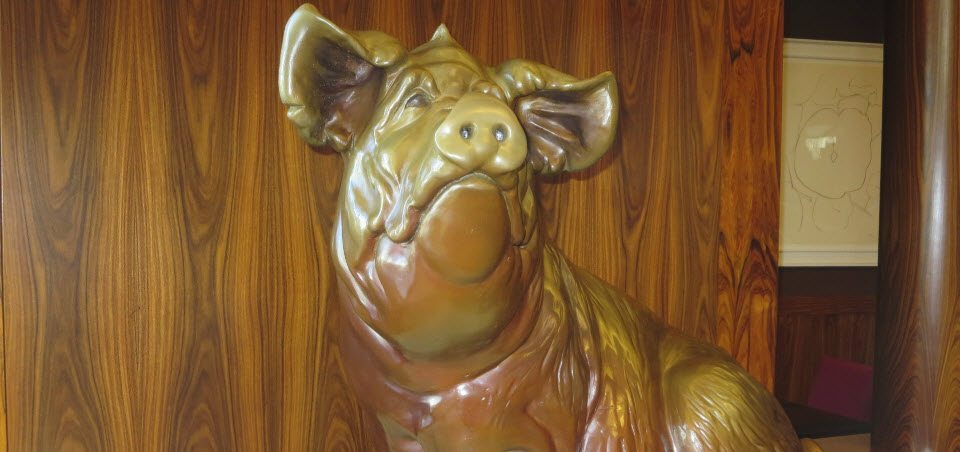 Our Dee and Don Snyder Founders Room on the mezzanine level is filled with eye-catching contemporary art. It's also home to perhaps an unlikely piece of statuary – a "smiling" pig on a pedestal.
Razorback hogs, an animal associated with "The Natural State," were a favorite of Mary B. Smith, the late wife of Fred W. Smith, the chairman of The Donald W. Reynolds Foundation and for whom The Smith Center is named. Dedicated to her family and community and a native of Arkansas, she was also a fervent fan of the University of Arkansas Razorbacks. Her love for the "Hogs" inspired her collection of more than 2,000 pigs and the bronzed "Wilbur" was a favorite.
Today is the University of Arkansas' homecoming game against University of Tennessee at Martin. In honor of Mrs. Smith, we say "Go Hogs!"
The sculpture was created by Petrena Shaw and is on loan from the Smith family collection.