5/8/2015
Discovering The Smith Center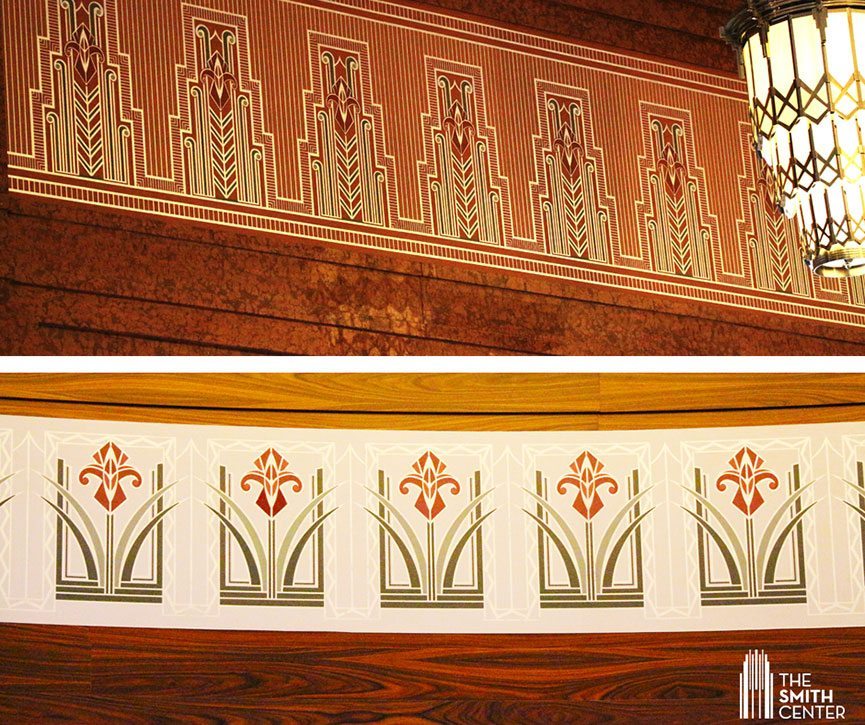 Visitors to The Smith Center will notice that it is decorated with many beautiful patterns and motifs, some of which reflect its location in Southern Nevada. One significant design element, however, is not "native" – the iris.
Stylized images of iris blooms, such as those inlayed in the colorful frieze in our Founders Room, recall our namesakes, Fred W. Smith and his late wife, Mary (1939-2010).
The iris was Mrs. Smith's favorite flower. When designing The Smith Center, architect David M. Schwarz specifically incorporated geometric iris patterns into the building as an enduring tribute to Mrs. Smith.
Even more, The Smith Center has incorporated the iris into our values statement as an anagram for Integrity, Respect, Inspiration, Service, Education and Sustainability. So, in a way every day is Iris Day at The Smith Center!