6/14/2019
Performances and Artists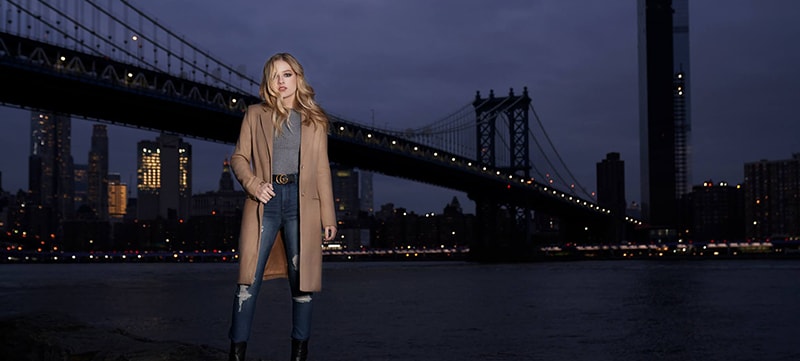 Jackie Evancho Performs Broadway's New American Songbook
Jackie Evancho never expected to be famous. Not even when she succeeded in earning a coveted spot on season five of hit NBC show America's Got Talent at the tender age of 10.
"I saw it as something I'd do, and then everything would go right back to normal," the vocalist recalls.
Spoiler alert: she was wrong. The prodigy plunged into the deep end of fame when the world witnessed her soaring vocals that sounded fitting for someone twice her age.
An overnight sensation for her ethereal renditions of classical melodies, Evancho's life transformed.
While she didn't win season five, the world didn't care. She rapidly landed high-profile opportunities most performers work to achieve all their lives, including recording a duet with Barbra Streisand and headlining at Lincoln Center.
"It all felt so surreal, like I was living in a dream," she says.
Now 19 and making her Smith Center debut on October 13 with a new concert reimagining Broadway's New American Songbook, Evancho aims to show audiences how her voice and style have matured.
"This show is going to be completely different from anything I've ever done," she vows.
Evancho Grows Up
Curious what Evancho has been up to, over the past several years?
She's been busy.
This includes touring internationally and performing for world leaders, plus recording seven studio albums that each hit No. 1 on the Billboard Classical Chart. She sold over 3 million albums, making history as the youngest solo platinum artist.
"It's been so insane, and all I want is to continue to grow my career and use the notoriety for some good," she says.
Evancho admits that earning global stardom brought pitfalls. She found friendships difficult to maintain at school, and even felt ostracized.
"It made my social skills a bit subpar, honestly," she admits.
As a teenager, she also felt unprepared for the sudden onslaught of attention and pressure.
While some artists buckle under this kind of stress, she learned to juggle the spotlight, gained more control over her vocals and "found new skills that I never knew I had," she says.
"There's a lot of maturity and responsibility that you need as a performer, and I was so young that it didn't come easily to me," she adds. "I managed to get through it, though, with the help of my family and team."
A Show Like None Before
Evancho's concert at The Smith Center will show a new side of her, she promises.
While her career has largely focused on classical tunes, she recently felt drawn to hot, new Broadway productions taking musical theater in an all-new direction.
Just a few include Hamilton, Waitress, Dear Evan Hansen and even blockbuster movie-musical The Greatest Showman.
"I noticed that there was this whole new world of Broadway musicals that are on the level of The Phantom of The Opera to me, and I was curious about them," she says.
She studied each show, becoming enamored with their powerful messages and infectious melodies.
This led to her newest album "Debut," featuring hit songs from electrifying new musicals — making her the first recording artist to reimagine these tunes hailed as Broadway's New American Songbook.
"Each of the melodies means a lot, because they are all in parts of the show where a specific character has an inner awakening," she says.
Her new tour, while still including Evancho's older hits, showcases the uplifting tunes from this album with Evancho backed by an energizing live band.
"I have never toured with a live band, so the vibe is a lot more fun for me," she says.
Not only does Evancho promise audiences a showstopping concert, but she also aspires to continue branching out with her musical choices.
"I want there to be no limits to what I have to offer creatively," she says.
Jackie Evancho performed as a part of the 2019-2020 season.