10/10/2018
Performances and Artists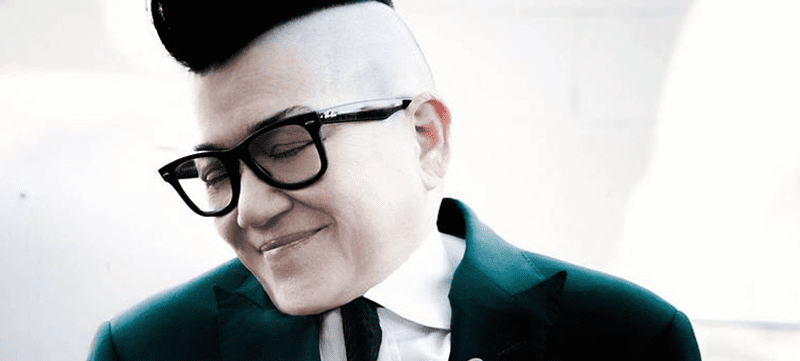 Bold Comedy and Jazz
While people worldwide recognize Lea DeLaria from her hilarious role in hit Netflix series "Orange Is the New Black," many have no idea just how versatile the comedian, singer and actress is, with a career that includes performing on Broadway and in Carnegie Hall.
Even with all of her accomplishments, DeLaria hasn't forgotten her first love: jazz singing.
"My first introduction to the arts was my father, Robert DeLaria, who was a well-known jazz pianist. I started singing with my dad's combo when I was just 11," says DeLaria, who performs her new music-and-comedy show at Myron's Cabaret Jazz on November 10 and 11. "People always say, 'What's your favorite thing, out of everything you do?' and it's being in front of a live audience."
No Gentle Comic
With her heritage, it's no wonder that when DeLaria kicked off her stand-up career in the early '80s, she performed a musical-comedy routine.
Her stand-up is "so loud and crazy and vulgar," she explains, she found that inserting songs in her sets gave audiences a break from her intensity.
"I'm not a gentle comic. I'm not Jerry Seinfeld. My comedy is rapid-fire, it's boom, boom, boom, and the audience is laughing and laughing and they get tired," she says. "So I added music to give people some respite, and it worked really well."
Making Television History
DeLaria's big break came in 1993, when she performed stand-up on "The Arsenio Hall Show," making her the first openly gay comic to perform on television in America – an event so groundbreaking that "60 Minutes" covered it.
"It was scary," she admits. "I really give it up to Arsenio Hall, because nobody else would touch me because of my rage and how loud I was, even though I was really funny."
Her performance was such a hit that it transformed her career, suddenly opening up a host of acting opportunities.
Just a few include starring in "The Rocky Horror Show" on Broadway, and performing in hit TV shows and films like "Law and Order," "First Wives Club" and "Will and Grace."
"I always thought acting was the worst of all the things I did, but people apparently think otherwise," she says.
A New World in a Women's Prison
Naturally, DeLaria's career rocketed to a new level with her role in "Orange Is the New Black," one of Netflix's most successful original series.
As the cast features all New York actors, DeLaria was a natural pick, she says.
"Look at me. They were doing a show set in a women's prison, so of course the casting director brought me in," she says with a laugh.
Even while shooting, the cast knew the show was something special, she adds.
With the series thriving after six seasons, DeLaria is now fielding more offers than ever.
"I'm going to be in a Disney movie, that's how much it's changed my world," she says. "That series was what the world was hungry for."
A Music-and-Comedy Show Like No Other
DeLaria promises her show at The Smith Center will feature "jazz covers of Davie Bowie, plus tons and tons of comedy."
She has plenty of ammunition prepared for her stand-up, taking on issues of the day that span women's rights and the presidential administration.
Backed by her all-female trio, she will perform jazz renditions of Bowie tunes from her latest album, "House of David," which targets a fresh approach to jazz.
"My jazz is different. I don't do the American Songbook," DeLaria explains. "How many times can you listen to the same songs? Everybody has done them."
Audiences can expect a night of great laughs, swinging music and perhaps a sense of relief.
"After my show, people always say to me, 'Thank you for saying everything I've been thinking,'" she says. "Sometimes it's very cathartic."
Lea DeLaria performed in November of 2018 in Myron's Cabaret Jazz.