4/29/2020
Inside the Theater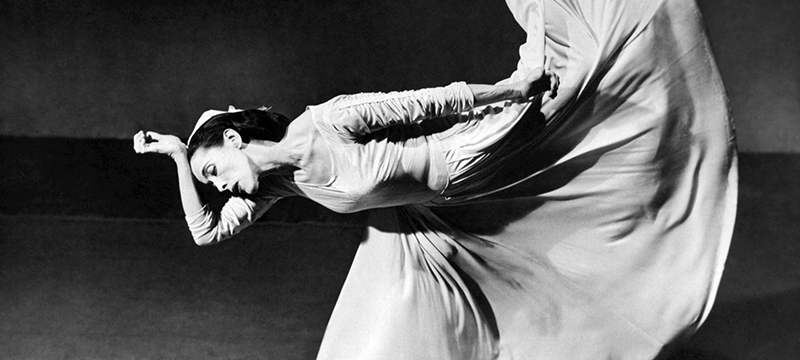 Many Southern Nevadans await the day they can experience live performances again of whimsical ballets, powerful contemporary dance and masterful symphonies at The Smith Center.
But they might not know all the intriguing stories of these works' creators.
Many of history's most influential composers and choreographers experienced lives and careers full of surprises. Read about just a few of these below, and perhaps this will spark inspiration to explore their works further.
Stravkinsky Composed a Ballet Score That Started a Riot
Orchestral music doesn't make many people's blood boil, these days.
But in 1913, the score for a new ballet really struck a nerve.
When composer Igor Stravinsky premiered his now world-renowned Rite of Spring — a ballet and orchestral work — at the Theatre de Champs-Elysees in Paris, the piece defied all classical music conventions.
Its discordant storm of notes stunned and confused audiences.
This dissonant cacophony matched the unorthodox choreography on stage, performed by the Ballets Russes. Drawing inspiration from pagan Russian tradition, the ballet featured ferocious jerking and jolting, wholly unlike the delicate ballets of the era.
All of this left viewers so scandalized that fist fights broke out in the audience. Parisians even hurled objects at the orchestra.
Despite this inauspicious premiere, Stravinsky's Rite of Spring is hailed today as a masterpiece.
Beethoven Wrote His Most Famous Pieces After Losing His Hearing
Many know the miraculous story of how composer Ludwig van Beethoven lost his hearing in his mid-40s, yet still continued to compose.
While the cause of his hearing loss remains unknown, he penned some of his most famous works during this period.
That includes his Symphony No. 9, featuring the uplifting musical rendition of poem "Ode to Joy" — a classical staple that many can hum worldwide, even after 200 years.
Composing the piece as a celebration of humanity, Beethoven conducted its premiere in 1824 without the ability to hear his orchestra or the explosive applause.
How did he write music without his hearing?
"Music is a language, with rules. Knowing the rules of how music is made, he could sit at his desk and compose a piece of music without hearing it," says Donato Cabrera, music director for the Las Vegas Philharmonic. "Beethoven was a master of the language of music."
A Doctor Inspired the Mother of Modern Dance
Celebrated worldwide for revolutionizing the art of dance, choreographer and dancer Martha Graham might have never approached a stage if her father hadn't practiced innovative medical work.
As a child, Graham felt inspired to pursue dance by her father's treatment of nervous disorders with movement.
His practice stemmed from the theory that the body could express its inner senses, which Graham eventually incorporated into her groundbreaking dance technique.
The use of movement in unconventional ways defined her career. Graham broke from classical ballet's graceful, decorative techniques and dived into more emotional displays of movement, fraught with boldly sharp, angular and jagged motions.
As first put forth by her father, these movements aimed to express humans' inner complexities.
Alvin Ailey Got His Start with One of America's First Interracial Companies
Alvin Ailey's name lives on as a legend in contemporary dance. He launched a new era for this artform with his Alvin Ailey American Dance Theater in 1958, which now serves as a cultural ambassador for the United States and tours worldwide.
Before all of that, Ailey got his start with a company that showed his dreams of a dance career were attainable.
As a teenager, he studied with and eventually joined the Lester Horton Dance Theater.
Founder Horton remains famous for spearheading a new, modern dance form — and for creating one of America's first racially integrated companies.
In his 1995 autobiography, Ailey described that for Horton, "his art was much more important than the color of a dancer's skin."
Horton's philosophy of acceptance in the arts clearly influenced Ailey's career.
Not only did Ailey temporarily take over Horton's company after the founder's death, but Ailey also founded his own groundbreaking, multi-racial company alongside three other former Horton dancers.
Ailey even incorporated Horton's technique in the seminal piece "Revelations," that rocketed Ailey's company to international fame.