10/21/2019
Performances and Artists / Community Impact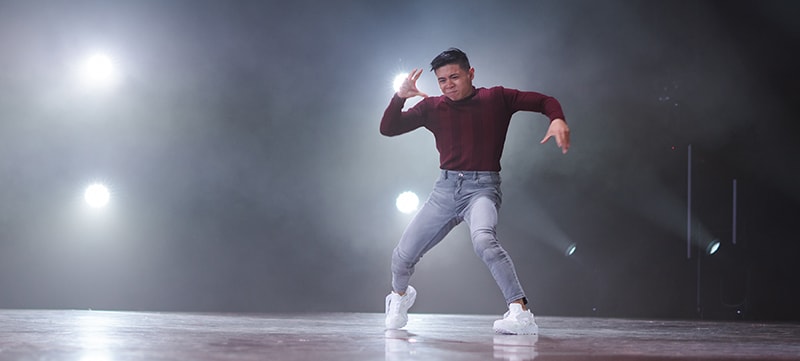 So You Think You Can Dance Finalists to Perform Season 16's Highlights for Vegas Audiences
Las Vegas dancer Bailey Munoz knows about feeling pressure on stage.
The 19-year-old has performed with Justin Bieber and Bruno Mars. He made it to the semifinals for NBC show "America's Got Talent."
Yet he still describes competing on hit Fox show "So You Think You Can Dance" as challenging in a way he never experienced before.
"The show made me grow not just as a dancer, but as a young adult," says Munoz, recently named America's Favorite Dancer for season 16. "Learning different dance styles that were out of my element or that I had never done before was a very daunting task. I found strength in me that I never knew I had."
Munoz adds that he owes much of his success to his Vegas upbringing, which included an arts-focused education at Las Vegas Academy of the Arts (LVA), and performance opportunities uncommon elsewhere.
Fans and dance enthusiasts can experience Munoz's homegrown talent firsthand on November 22 in "So You Think You Can Dance Live! 2019," featuring the top 10 finalists performing the season's highlights.
"Las Vegas is the city that opened so much opportunity and growth for me as a dancer," Munoz says. "I can't wait to give back and perform in front of my hometown."
A Whirlwind Competition
Competing on "So You Think You Can Dance" resembles a dancing marathon.
Munoz and his fellow competitors had a mere five hours to learn each new dance from its choreographer, he says.
"During the final four, we had to learn seven new dances in five days, then master and perform the dances on live TV," Munoz adds.
Many of these dances featured styles and techniques previously unfamiliar to Munoz, who specializes in b-boying (breakdancing).
He also had to adapt to partnering, he adds, which he had never done before.
"The most challenging part of this whole journey was the mind," Munoz says. "You have to have the right mindset, and you have to trust the process."
Using His Vegas Assets
Fortunately, his Vegas youth had prepared him well.
Attending LVA, where he graduated in 2018, honed his skills and expanded his versatility as a performer, he says.
"LVA was my foundation for education and exploring new dance styles," he says.
He also enjoyed high-profile performance opportunities such as dancing for several years with the ensemble of the Rose. Rabbit. Lie supper club at The Cosmopolitan.
Munoz found his dancing most significantly influenced from joining the legendary breakdancing Rock Steady Crew.
"I fell in love with the dance and the culture," he says. "Rock Steady Crew is not just a crew, we are a family."
Taking the Show on the Road
After dreaming all his life of going on tour, Munoz feels grateful for this chance to perform season 16's top dances across the United States.
"Preparing for the tour took a lot of hard work and patience, but I feel the end result is a show that everyone will love and enjoy," he says. "The most exciting part for me is to meet the fans, to engage with them and thank them personally for their support."
Above all, he's "ecstatic" to perform for his Las Vegas community at The Smith Center, he says.
"This will be an emotional moment not just for me, but for my parents, family and friends who have supported me through this dance journey," he says.