12/30/2019
Performances and Artists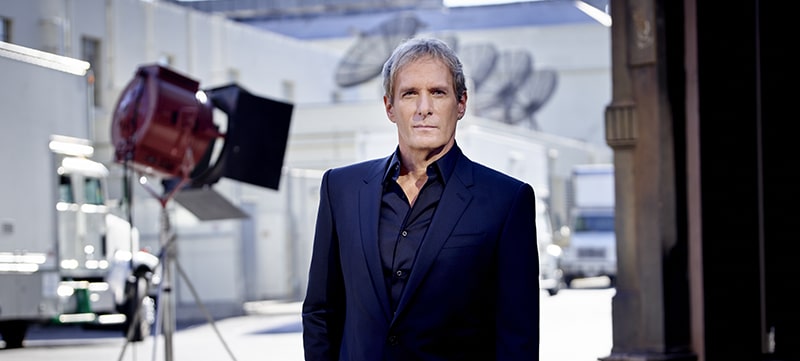 Michael Bolton to Perform Greatest Hits with Symphony Orchestra
Even after selling 65 million albums and earning two Grammys, Michael Bolton never allows himself to feel complacent.
That's because reaching this success was "an 18-year climb," he says. "My first record deal was at 16, and I didn't have a hit until I was 34."
This involved an exhausting journey that might have broken other artists, including Bolton dropping out of high school to pursue a string of doomed record deals, and struggling to pay bills while raising three daughters.
"My father used to stare at me and just go, 'big, big, big. You're going to be big,'" he remembers. "I said, 'I hope so, because my rent checks are bouncing.'"
Coming to The Smith Center on March 4, Bolton celebrates his hard-won career with sweeping renditions of his most popular tunes, such as "How Am I Supposed to Live Without You" and "When a Man Loves a Woman," specially arranged for symphony orchestra.
He doesn't take a single hit song for granted.
"(After my first hit), I thought, 'this is the time to bear down,'" he recalls. "I wanted to work harder."
A Rocky Start
Bolton and his family thought he was destined for stardom when Epic Records offered him a contract as a high schooler.
"My mother signed the record deal because I wasn't old enough," he remembers.
He left school to pursue this opportunity, noting that "the only thing I learned from that time on was how to write a better song, how to make a better recording."
This included some hard lessons.
After just a year, Epic Records sent Bolton a letter declaring him free to pursue other contracts.
"(That) is like getting a letter from your girlfriend saying 'you're free to date whoever you want,'" he says.
This followed with a series of similar scenarios. Bolton made albums for various studios that either released his contract soon after, or went out of business before his recordings were released.
By Bolton's late 20s, he also had three daughters to support.
"It was a low point," he says.
Getting by with Commercial Jingles
Bolton eventually thought his music career would focus on advertising jingles.
To make ends meet, he recorded jingles for a wide range of brands. This included recording as one of the voices for the Army's "Be All That You Can Be" commercials, as well as singing spots for Dr. Pepper, Coca-Cola and Pepsi.
"When I made my first music video, I opened the cooler to get a drink, and I'd sung everything in the cooler," he recalls. "There were 25 cans of commercials in that cooler."
An Unexpected Opportunity
While recording jingles, Bolton also signed with Columbia Records to pursue a rock band career that his manager recommended.
On the side, he penned R&B and country songs for top artists like the Poynter Sisters and Kenny Rogers.
One day, Bolton received a call from Columbia Records President Al Teller.
Give up the rock music, Teller advised.
The studio's secretaries kept taking home the R&B demos Bolton submitted, because they loved this voice.
"(Teller) said, 'all of these songs you're writing and giving away to other artists, keep them for yourself. This is what people want to hear from you,'" Bolton recalls.
Global Success
The next song Bolton wrote, "That's What Love Is All About," he recorded himself.
"It came flying up the charts," he says.
This marked the beginning of his meteoric rise, followed with nine studio albums ranked in the Top Ten.
Bolton's Smith Center concert will showcase his career highlights, including his most beloved hits, as well as pop, rock, soul and more tunes that shaped his artistry.
Bolton believes his many tough years made his current success possible.
"I learned about how the machine works, the record industry," he says. "That was key in having a long run of hits."
Michael Bolton performed as a part of the 2019-2020 season.