6/25/2020
Inside the Theater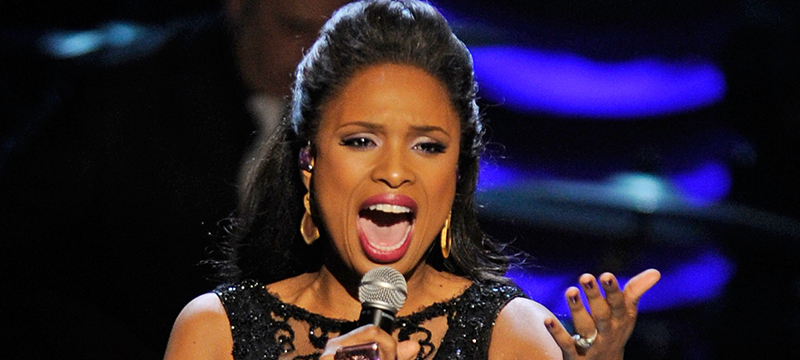 Southern Nevadans can take great pride that world-renowned movie stars have graced the stage at The Smith Center.
As the center's curtains remain drawn during its temporary closure, enjoy the list below of top film stars to perform at The Smith Center and their popular movies to revisit.
By taking in these flicks at home, Southern Nevadans can still enjoy a piece of star power from The Smith Center — and even spark memories of seeing these icons live on the center's stages.
Suggested film to revisit: "Star Trek: The Wrath of Khan"
With The Smith Center still in its early years in its 2013-2014 season, Shatner's hit one-man show "Shatner's World: We Just Live In It" helped demonstrate the wide range of programming audiences could expect in the center's theaters.
His performance included a sweeping and candid review of his life and career, spanning his years treading the boards in Shakespeare plays, his talent for competitive horse racing – and, of course, behind-the-scenes tales of his years helming the Enterprise.
Because Shatner's show highlighted the television and film series that made him an international icon, it's only fitting to re-watch the movie that many still hail as one of the best in the Star Trek canon.
Lily Tomlin
Suggested film to revisit: "The Incredible Shrinking Woman"
Tomlin earned comedy legend status not only for her sardonic wit, but also because she served as a pioneer for women in stand-up comedy. Although her hilarious characters eventually became widely acclaimed, her initial stand-up routines were met with "absolute silence" because "you just didn't see a woman standing up and telling jokes," Tomlin said during a past interview with The Smith Center.
This made Tomlin's 2017 show at The Smith Center all the more significant, as she returned to her roots by performing her latest stand-up material.
To celebrate her comedy career, enjoy this film in which Tomlin displays her versatility by playing multiple characters — while conveying a feminist message of how women can feel undervalued.
John Legend
Suggested film to revisit: "La La Land"
This world-renowned artist more than earned his EGOT status, making him one of a supremely talented few in history to earn Emmy, Grammy, Oscar and Tony awards.
Smith Center audiences experienced Legend's versatile skill set up close in his 2014 acoustic concert, where he showcased the full range of his rich vocals in a rare, stripped-down performance. The timing for this aptly coincided with his hit "All Of Me" climbing the charts, which displays yet another of his talents ⁠— the ability to harness emotions in a powerful ballad.
Alan Alda
Suggested film to revisit: "The Aviator"
Alda remains a remarkably humble individual, in spite of his expansive career that includes costarring in classic television series "MASH," as well as writing, starring and directing in numerous films.
Southern Nevadans know this of Alda after his 2013 show at The Smith Center, in which he recounted poignant aspects of his life, including a harrowing near-death experience from an intestinal obstruction.
To salute this icon's ability to overcome obstacles, it seems fitting to revisit this Howard Hughes biopic featuring Alda, in which many characters see their world views shaken.
Laura Osnes
Suggested film to revisit: "Bandstand"
Best known as a Broadway star — though also recently the lead in Hallmark movie "A Homecoming for the Holidays" — this Tony-nominated actress has performed numerous times at The Smith Center.
She further costarred in Tony-winning Broadway musical "Bandstand" — the music for which was premiered at the Myron's Cabaret Jazz club at The Smith Center. This came full circle in 2017, when Osnes and other cast members performed the production's rollicking tunes at Myron's Cabaret Jazz.
For Southern Nevadans who missed Osnes' glittering performances, they can enjoy the original Broadway production of "Bandstand" that was filmed for Fathom Events. Both Playbill and Broadway On Demand recently streamed the film online, and will likely do so again soon.
Suggested film to revisit: "Dreamgirls"
Hudson has mesmerized Americans through her powerhouse performances in musical films, including the recent "Cats," "Sing" and "Hairspray Live." She also played a significant role with The Smith Center's opening. She stole the show at the center's star-studded opening night concert "From Dust to Dreams," filmed for national PBS broadcast in March 2012.
While this concert included performances by Carole King, Willie Nelson and renowned violinist Joshua Bell, Hudson's powerful rendition of "Take Care of This House" emphasized the message of supporting the center as a cultural hub for Southern Nevada.
Since Hudson helped deliver the dream of opening The Smith Center, it's only fitting to enjoy her talents in this musical film chronicling performers chasing their own dreams of the spotlight.
Support The Smith Center
With its curtains drawn to align with public health and safety guidelines, The Smith Center's temporary closure has resulted in cancelling or postponing 300 performances, with a total revenue loss of nearly $5 million.
As a nonprofit, The Smith Center needs community support now more than ever. To help The Smith Center bring more top entertainers to its stage in the future, click here to support the center's Road to Reopening.