3/16/2016
Discovering The Smith Center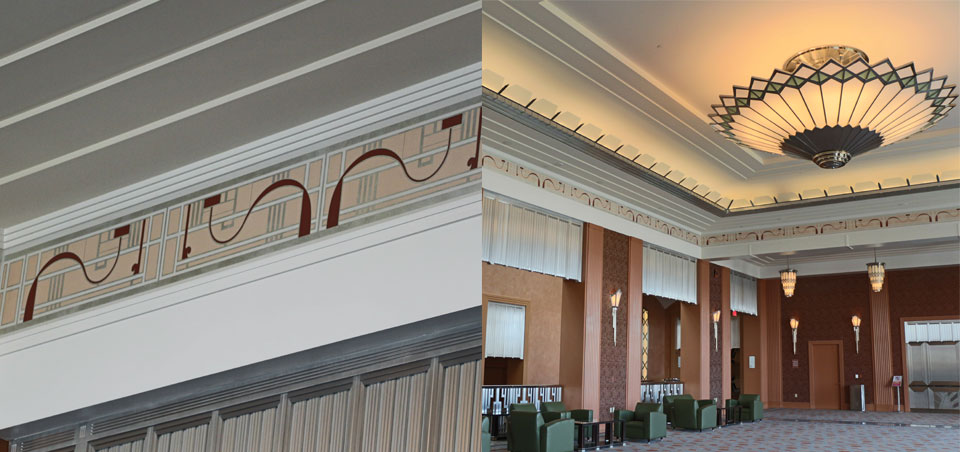 The Smith Center is filled with many architectural and decorative motifs. Many come from the natural world, such as the irises so beloved by one-half of the center's namesake Mary B. Smith (1939-2010), and the sunrise and mountain peak designs that adorn the outside of Boman Pavilion.
In Reynolds Hall, though, you can find a design that comes from the world of music. In our wide-open Upper Lobby, the walls are topped with friezes that – at first glance – appear decorated with abstract geometrical patterns. Actually they are stylized representations of bass clefs, some turned to the right, some turned to the left. The theme is echoed on the borders of the carpet in the room, as well.
So the notation found on scores sheets during the symphonies and musicals that come and go in Reynolds Hall has become a permanent part of The Smith Center.