7/11/2015
Education and Outreach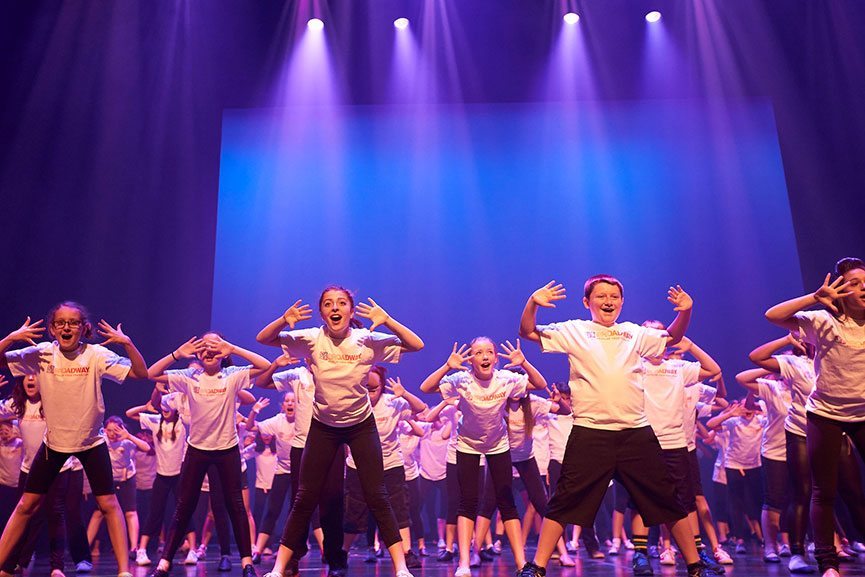 Last month, The Smith Center hosted one of its most wonderful annual events – Camp Broadway. Returning for the fourth season, the intensive summer camp introduces school-age participants to the world of Broadway. It is staffed by performing arts professionals who engage with the theater-loving kids in creative ways.
The overall program was split into two five-day sessions. Classic Camp, which is for aspiring performers ages 10 to 17, was held June 15 to 19. Shining Stars Camp, which welcomes talented and curious kids ages 6 to 9 years of age, took place the following week, June 22 to 26.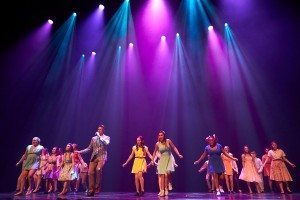 Camp Broadway 2015 Classic Camp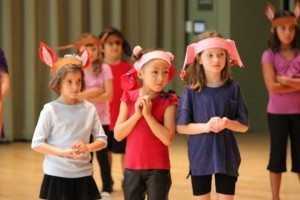 Camp Broadway 2015 Shining Stars
The camps are ensemble-based. There are no tryouts and all are welcome. While some campers might pursue later careers in the performing arts, others might not. Either way, Camp Broadway provides valuable lessons in self-confidence and personal character-building that will be valuable throughout life for all participants in any career field.
One hundred youth attended Classic Camp; they were split into two groups. Each focused on learning and practicing a separate work of musical theater. One was an abbreviated version of the retro favorite, Hairspray. The other was condensed presentation of the Elvis Presley tribute, All Shook Up. Both are Las Vegas favorites.
In addition there were smaller, breakout "Gypsy Showcase" gatherings. In this format, the individual groups were given two titles from the performing arts canon, one a traditional musical and the other a contemporary musical. The campers were tasked to create an original four-minute mini-musical blending the source musicals together. These "mash-ups" took the major elements from the musicals – such as characters, songs and storylines – and combined them into original, innovative new works of art. The Gypsy Showcase segments stressed team work and inventiveness. But they also let individual talents shine, too.
For the Shining Stars Camp, each day was split into a morning and an afternoon session. More than two dozen youngsters attended each. The campers participated in lively dancing, singing and acting workshops throughout the week. They also worked intensively on learning a work titled Honk. It's an adorable but instructive story about a proverbial "ugly duckling" that blossoms into a beautiful swan. It gently urges the other "farm animals" not to judge a book by its cover.
The overarching goal of the camp, for both camps, was to prepare for an end-of-the-week performance of the works the children had been rehearsing. Held on the Friday of each camp week, it was a wonderful, magical extravaganza. It was attended by campers' parents, other family members, friends and supporters of The Smith Center.
So, how was the week? Olivia Gewanter, a first-time participant, was matter-of-fact about Camp Broadway. "It's just so much fun. It's a lot of hard work, but I didn't want it to stop," said Gewanter.
Watch the video below to see more about the Camp Broadway experience.