2/5/2018
Performances and Artists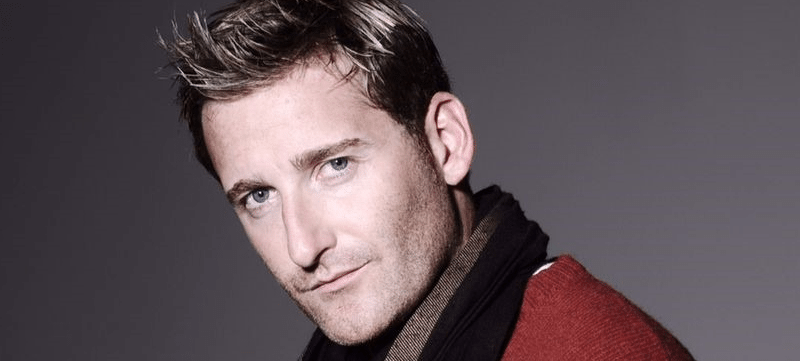 Tantalizing Tunes and Tales
Irish vocalist Paul Byrom is never surprised at how many singers, musicians and bands originate from his native land.
That's because his country ingrains a flair for performance, he says.
"Everything in Ireland is based around music. Every wedding, every funeral," says Byrom, a Dublin native hailed as one of Ireland's premier tenors today. "The Irish also love talking and telling stories and poetry – that's been very much a fabric of our culture."
So it's only natural the Grammy nominee borrows from this legacy in his concerts.
With his international solo career soaring since his tours with prominent groups like The Irish Tenors and Celtic Thunder, Byrom focuses on giving audiences a cozy, personal concert experience.
This includes Byrom spinning delightful yarns about his worldly travels, life in Ireland and the secret backstories of popular melodies he performs.
"I like the idea of the audience leaving my concerts knowing me a little better than when they came in," he says.
Boldly Beyond Ballads
Regardless of Byrom's strong Irish roots, audiences can expect much more than just Irish ballads at his show on March 24 at Myron's Cabaret Jazz.
"I sing songs that I like. There's not a huge rhyme or reason to it," Byrom says. "Mainly because I try to avoid being pigeonholed, I try to do a bit of everything."
This can include pop hits, show tunes, the Great American Songbook and melodies hailing from the matinee era of the 1930s.
"I think it by and large suits everyone," he says. "I sometimes see husbands get dragged along by their wives and hear them saying afterward, 'that was actually good.'"
A Globetrotting Artist
It's no surprise Byrom should gain fans at every concert.
He has been performing professionally since age 7, and landed his first professional recording at age 14.
Since then, he has performed worldwide, including for dignitaries such as the emperor of Japan, two different Irish presidents and U.S. President Barack Obama.
"It's been a remarkable privilege to be traveling around the world, and meeting so many different, interesting people – particularly the Americans," Byrom observes. "The Irish are often given the title of the friendliest people on Earth, but I always find the Americans have been so friendly."
His worldliness hasn't given him any pretensions. He emphasizes above all for his concerts to be contagiously carefree.
"The important thing is to keep it lighthearted," he says. "The way things are going in the world right now, I think we could all use a little of that."
Paul Byrom last performed in March of 2020 in Myron's Cabaret Jazz.