8/9/2017
Community Impact / Supporting the Arts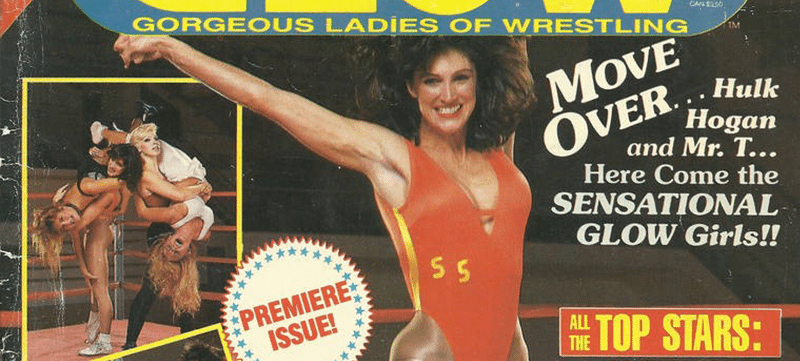 Those who work day to day with attorney Lauri Thompson might not believe she was once on television hurtling women over her head in a sweat-filled ring.
But Thompson, a Smith Center Member and 37-year Las Vegas resident, rose to rapid fame as one of the original members of GLOW — Gorgeous Ladies of Wrestling — now depicted in a hit Netflix show.
This popular '80s wrestling show was in fact filmed at the Riviera Hotel in Las Vegas, a perfect fit for Thompson, who at the time also danced in the Folies Bergère at the Tropicana.
"I didn't expect (GLOW) to have the effect on society that it did," she recalls. "It hit at just the right time in the '80s."
Dancer Turned Wrestler
It all started when Thompson heard there were auditions for a new TV show in Las Vegas.
"I was looking for more TV opportunities," she explains of why she eagerly attended.
When she discovered the show would consist of women wrestling before live audiences, she had doubts.
"They showed videos of Japanese women wrestling," she recalls. "It was hard for me to visualize how I would fit into this role."
But the creators won her over with the vision of a show spanning wrestling, comedy and music.
"The thing I liked most about it was that I would be involved in the creation of the show," she explains. "There was really nothing to compare it to."
A Whole New Show
She didn't hold back.
Immersed in a six-week training regimen, she and the roughly dozen other participants learned complex wrestling moves.
"The risk really didn't cross my mind," says Thompson, who still danced professionally while wrestling. "I had done some pretty acrobatic dancing, like my partner throwing me in the air and I'd do a double barrel roll before he caught me, so I wasn't overly concerned about it."
Ideas were welcome in creating their characters to act out drama in the ring. With a cheerleading and gymnastics background, Thompson concocted cheerleader Susie Spirit.
She had no idea how popular the show would become.
"A lot of college students worked their schedules around to see it, guys in jail would pick GLOW as their one program to watch," she says. "You don't often get a show that crosses that many demographics."
Stepping In the Ring
Taping full wrestling matches for each episode required focus and stamina, Thompson says.
"We would improvise quite a bit in the matches," she says.
There were also comedy sketches thrown in, she adds, with a few cheesy music numbers that might have her crooning on top of a piano.
Even when she dislocated an elbow during a match, it was written into the show to heighten a grudge match with another character.
"It added to the drama," she says with a laugh.
On to Bigger Things
After two seasons with the show, Thompson left GLOW when it moved on to an arena tour.
This was for the best, as Thompson performed with Folies Bergère for 13 years and even danced with Las Vegas headliners on TV and in London.
"There's nothing like having a live show in Las Vegas," she says.
On top of performing at the Tropicana, she flew daily to the University of San Diego to attend law school, fulfilling a lifelong career dream.
"They didn't have a lot of security at the airport then, so it took me two hours from leaving my house to get to school," she says.
Supporting Other Performers
With such a comprehensive arts background, Thompson has made it a personal mission to support The Smith Center's success.
"I've been waiting for The Smith Center since 1980 when I got here," she says with a laugh.
She also remains a subscriber to the Broadway Las Vegas Series, and takes her family to numerous shows.
"Every time we go to The Smith Center, I make my sons each bring a friend," she says. "I want them to help develop more young people who appreciate the arts."
While her performing days are behind her, she wants the entire community to enjoy the arts, she adds.
"Every work of art has a different meaning and different effect on an individual," she says.
Show Support
To learn more about becoming a Smith Center Member, visit: http://www.thesmithcenter.com/support-us/membership/