10/30/2020
Supporting the Arts / Discovering The Smith Center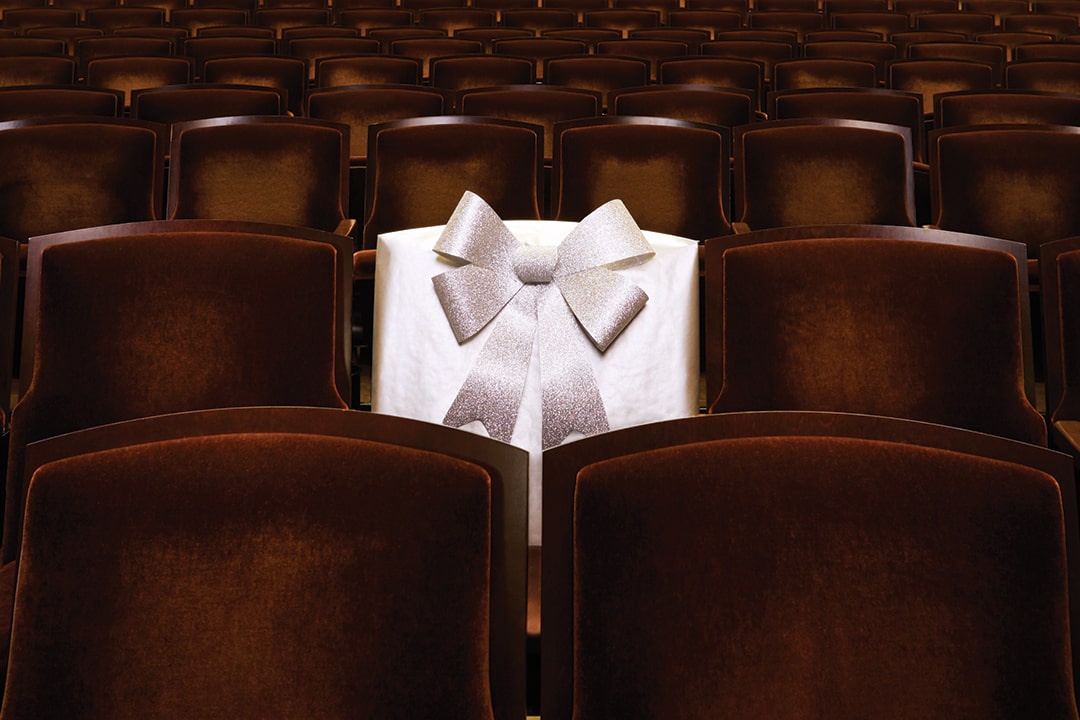 The holiday season is here, and many are in search of special gift ideas.
Whether you're hoping to surprise friends and family, or even planning presents for colleagues, a gift card for The Smith Center provides the gift of a future memorable evening out to a live performance of music, theater or dance while also providing vital support during the center's extended closure.
This can be a thrilling surprise for both longtime theatergoers as well as those who have been waiting for a chance to experience The Smith Center for the first time.
Gift cards can be issued in any denomination, so you can choose the amount that's right for you. And Smith Center gift cards never expire, so you can buy with total confidence.
Giving the gift of a Smith Center gift card is a great way to support Southern Nevada's Heart of the Arts while our stages remain dark. You'll also be giving someone the chance to experience The Smith Center when our doors reopen.
A Smith Center gift card can be used toward tickets for any and all future shows in The Smith Center's three theaters, including Broadway musicals, acclaimed solo artists in our Myron's Cabaret Jazz space, as well as performances by our two resident companies, Nevada Ballet Theatre and the Las Vegas Philharmonic.
You can purchase Smith Center gift cards with the click of a keyboard on our website here.
View our online gallery of four different gift card designs, each one capturing the spirit of the season, and make your selection. Keep in mind that gift cards also pair well with other gift ideas, like coupons to a favorite restaurant.
Hard copy gift cards ordered online will be mailed directly to the recipient via USPS First Class. E-gift cards are also available. A $10 service fee applies to both hard copy and e-cards.
Click here to purchase a Smith Center gift card today, or to get more information.