1/5/2021
Education and Outreach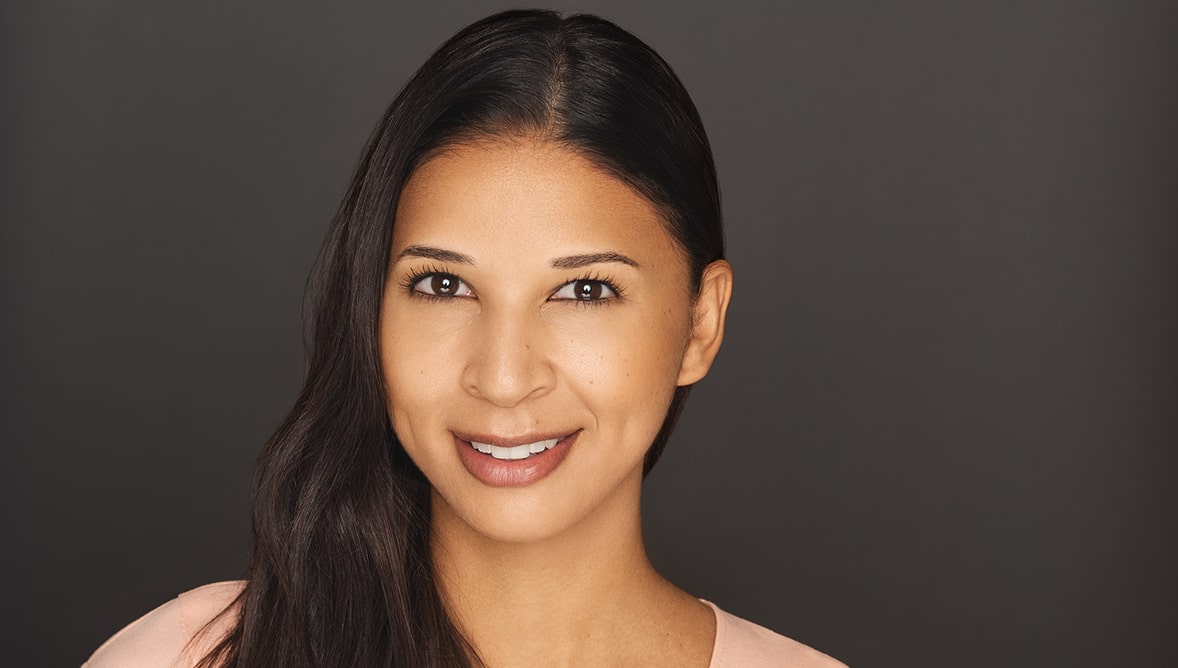 When Smith Center teaching artist and accomplished pianist Dr. Bethany Campbell joins the Santa Monica Symphony on January 16 for a virtual solo recital celebrating Martin Luther King Day Weekend, she'll be honoring her own African American heritage by bringing to life the music and stories of several black composers.
Florence Price, Tom Wiggins, Margaret Bonds and William Grant Still are four composers that Campbell will feature in her 30-minute prerecorded recital, which the Santa Monica Symphony will stream live at 2pm on the day of the concert.
Campbell says she chose these composers and their featured pieces not only for the quality of their music, but because of the hardships they faced in their lives as black artists in the pre-Civil Rights era.
"The challenges these artists faced and how they translated their experiences through their music really resonated with me," Campbell says.
Campbell, who holds three music degrees including a doctor's degree in musical arts from the University of Southern California's Thornton School of Music, maintains that most people don't know there is actually a wealth of music by black composers.
"Up until now, the work of black composers hasn't really been highlighted in academia or anywhere else," she says.
Black Composers Who Changed the Course of Classical Music History
Among the composers featured in the recital, Campbell says that William Grant Still might be the best-known.
Still, born in 1895, was an American composer of nearly 200 works, including five symphonies, four ballets, nine operas, and over thirty choral works. Often referred to as the "Dean of Afro-American Composers," Still was the first American composer to have an opera produced by the New York City Opera.
In 1939, Still composed "Song of a City" for the World's Fair in New York City. The song played continuously during the fair, but according to Still's granddaughter, he couldn't attend the fair without police protection except on "Negro Day."
Thomas "Blind Tom" Wiggins, born in 1849, was an American musical prodigy on the piano. Blind from birth and born into slavery, Wiggins had numerous original compositions published as well as a lengthy and largely successful career performing to packed auditoriums throughout the country.
In 1860, Wiggins became the first African American to give a command performance at the White House.
"Unfortunately, Wiggins received very few of the profits from his career despite his immense talent," Campbell says.
Florence Beatrice Price, born in 1887, was an African American classical composer, pianist, organist and music teacher. Price is noted as the first African American woman to be recognized as a symphonic composer, and the first to have a composition played by a major orchestra.
Price attended the New England Conservatory of Music, where she initially passed herself off as Mexican to avoid racial discrimination against African Americans. She graduated in 1906 with honors, but struggled to find a job in her native Arkansas.
Price eventually found a teaching job, but her career truly flourished when she and her family moved to Chicago to escape racial tension in Arkansas.
Margaret Allison Bonds, born in 1923, was an American composer, pianist, arranger, and teacher and a onetime student of Florence Price. Bonds is best remembered today for her popular arrangements of African American spirituals and frequent collaborations with Langston Hughes.
Campbell will perform Bonds' composition "Troubled Water," which quotes the African American spiritual "Wade in the Water," a song which contained critical instructions to fleeing slaves to wade in the water to avoid being seen or sniffed out by dogs.
"This song is chilling for me because I may have ancestors that could have potentially sung or heard the song themselves," Campbell says.
Recognizing the Great Strides Made
Campbell says she often wonders what she could have accomplished had she been born in the nineteenth century with all the challenges of being African American.
"These black composers faced obstacles that I don't have to face anymore," she says, which is why celebrating Martin Luther King's legacy and what he fought for makes this a very special recital for her.
"We need to value the movement and at the same time make sure that these artists are not forgotten," Campbell says.
Click here to register for the January 16 Martin Luther King holiday concert livestream.
Dr. Bethany Campbell has worked with The Smith Center's Southern Nevada Wolf Trap Early Learning Through the Arts program since 2017. In this capacity, she serves as a professional teaching artist in classroom residencies to partner with early childhood educators of children ages three to five years old to help them implement arts-based strategies into their everyday teaching.