4/21/2020
Education and Outreach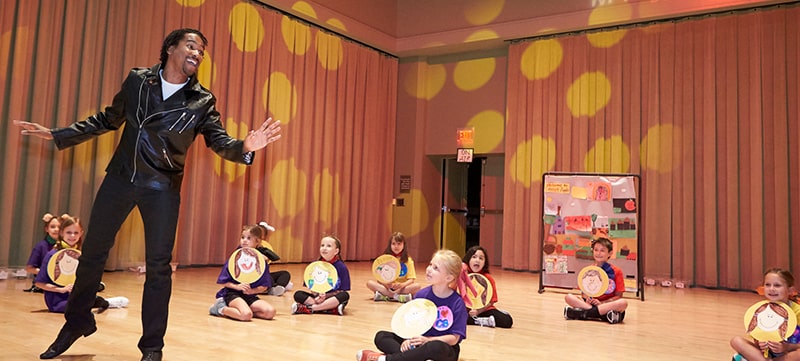 Many look to music, theater, dance, storytelling and numerous more artforms to lift their spirits and find inspiration during challenging times.
Although The Smith Center's theaters remain dark and its outreach programs on hold, its team members can still help community members embrace the arts at home.
With so many homebound during this pandemic, The Smith Center recently launched a social media series to help Southern Nevadans get creative and expressive in their own living rooms.
This ongoing series features The Smith Center's professional teaching artists demonstrating creative yet simple activities involving a wide range of artforms.
This includes tutorials on dance steps for getting active, with professional dancer and choreographer Shaquida Vergo.
They also involve musical and storytelling games for families, from actress Keriann Parkes and choreographer Rommel Pacson. Even film and theater actor Marcuss Weiss offers clown makeup 101, for a little comic relief.
Viewers will enjoy these tips from top performers.
The Smith Center's teaching artists are professional artists who use their artforms to engage community members in learning experiences.
These artists hail from acclaimed careers across theater, film and television, including performing with the Blue Man Group, Cirque du Soleil and even on Broadway.
Tune into The Smith Center's Facebook (@TheSmithCenter) and Twitter (@SmithCenterLV) pages for these continuing gems of inspiration and fun.