9/13/2015
Supporting the Arts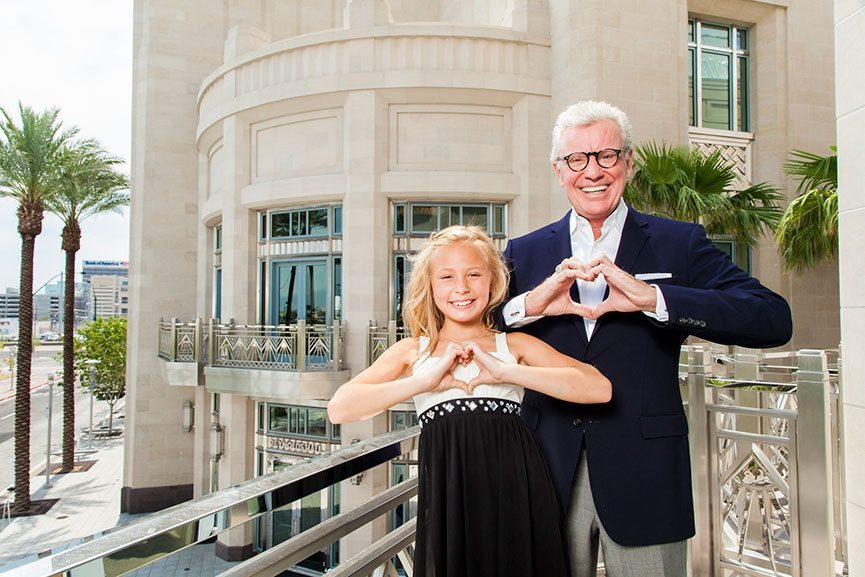 Phillip Peckman, CEO of The Peckman Capital Corporation, is a champion for improving the quality of life for local residents. He is currently on the board of Council for a Better Nevada, which is comprised of citizen leaders and executives who work together to leverage private resources in ways that create a sustainable, healthy and prosperous Southern Nevada. In addition, Peckman has made it a priority to instill a sense of community in his daughter, Shea. Together they been supporters of The Smith Center since the beginning, both as patrons and donors. Recently, Spotlight talked to Peckman about his connection with The Smith Center.
There are numerous reasons for giving – it is thought to strengthen the economy, it sparks creativity and innovation, it increases civic engagement, and so many  more. Why do you support The Smith Center?
I want my daughter to experience these things/events  as my parents did for me.
How has supporting The Smith Center impacted your life?
My daughter and I attend probably 10 performances a year. She has memories of seeing so many Broadway shows…some several times. When we are at The Smith Center she looks at our name on the wall and shows people. It is teaching her community support and giving.
What are you looking forward to at The Smith Center?
Just more shows for Shea and I to attend. She loves going….or maybe it's the M&M's candy.
To find out more about becoming a Member of The Smith Center and the benefits and experiences that come with it, please visit www.thesmithcenter.com/support-us/support-donate.