9/28/2018
Broadway Las Vegas / Performances and Artists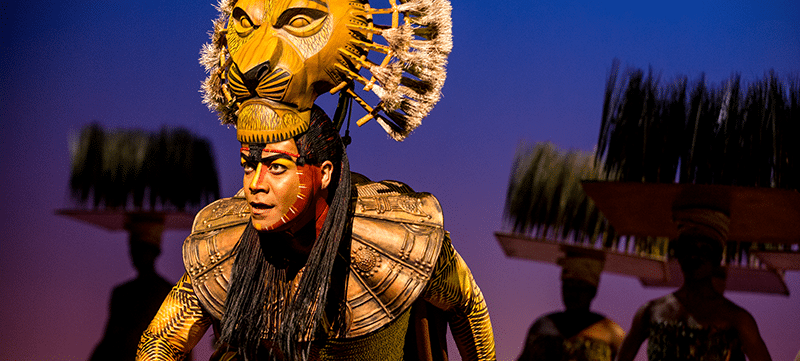 Broadway Musical Disney's 'The Lion King' Offers Immersive Theater Experience
Most families and musical fans are more than familiar with the thrilling storyline of hit Disney film "The Lion King" – but they may not know everything about "The Lion King" the smash Broadway production, which brings this beloved story to life with eye-popping puppets, lavish sets and vibrant costuming.
With "The Lion King" Broadway musical headed to The Smith Center's stage from November 7 to 25, kids and adults alike might be surprised by the amazing facts below about this six-time Tony-winning production that remains popular with all ages.
The Show Features Over 200 Puppets
Audiences have been left breathless by this show's enchanting puppet menagerie. From tropical birds swooping overhead to lumbering elephants and frolicking gazelle moving through the aisles, this creates an immersive theater experience like no other.
"The Lion King" Has Been Performed On Six Continents — So Far
Since "The Lion King" debuted on Broadway 20 years ago, it has gone on to perform in every continent in the world, except Antarctica!
This will change in 2019, when "The Lion King" opens its Antarctic production, making it the very first musical ever to play on all seven continents.
It Took Over 37,000 Hours to Create The Show's Puppets and Masks
Expert mask makers, sculptors, puppeteers and artisans all put their skills to the test to create the mesmerizing animal masks and puppets for the show. The Broadway production's director and designer Julie Taymor — who won Tony Awards for the Best Direction of a Musical and Best Costume Design — assisted with hand sculpting and painting the prototypes of every prop and mask in the opening number.
150 People Work Together to Put on Each Performance
This includes over 50 cast members who perform on stage, and over 20 musicians in the orchestra pit, not to mention behind-the-scenes workers like wardrobe staff, carpenters, electricians, stage managers, props people, puppet craftspeople, make-up artists, hairdressers and more.
Over 80 Million People Have Seen This Show Worldwide
That's more than the populations of Australia, Norway, New Zealand, Switzerland, Singapore, Ireland, Sweden and Chile — combined! Will you be the next to see it?
Disney's "The Lion King" was a part of the 2018-2019 Broadway Las Vegas series.
Photo Credit: Gerald Ramsey as "Mufasa" in THE LION KING North American Tour. Disney. Photo by Matthew Murphy.