2/26/2020
Performances and Artists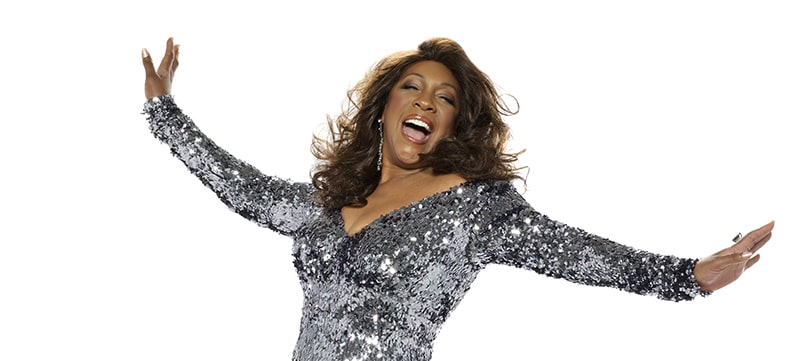 Supremes Cofounder Mary Wilson Remembers the Iconic Group's Top Hits
Supremes cofounder Mary Wilson remembers that during her childhood, most African-American youths didn't dare dream of becoming pop stars.
"We had to focus on the jobs we were allowed to have," Wilson recalls of 1960s America only allowing African Americans limited professions.
Other obstacles existed for Wilson, including living with her parents in the public housing projects of Detroit.
But fortunately for Wilson, her city offered a rare resource: the Motown record label.
That's why, when teenage Wilson and her friends Florence Ballard, Diana Ross and Betty McGlown formed a singing group, they didn't hesitate to ask friend Smokey Robinson to arrange a meeting at the Motown headquarters with founder Berry Gordy, to audition for a record deal.
They continued to polish their skills and visited Motown almost daily for any opportunities to showcase their vocals.
Their persistence paid off. Eventually becoming a trio with Wilson, Ross and Ballard, the group not only landed a recording contract, but also earned a dozen No. 1 hits, including "Reflections," "Love Child" and "Baby Love."
"It changed our whole teenage lives, because we were professionals while we were still in high school," says Wilson, a Vegas resident of over 20 years. "People were going to college to get better jobs and more money, and we were already there."
Touring the World — Including Vegas
The Motown label supported the Supremes like family, Wilson remembers.
"We had chaperones, we had musical directors, we had Mrs. Powell, our etiquette person, we had our choreographer," she says. "It was really an education."
Gordy's top songwriting team, comprised of Lamont Dozier and brothers Brian and Eddie Holland, penned the Supremes' many hits, she adds.
The Supremes performed around the world, including visiting the United Kingdom at a time when its relationship with the United States was less warm than today.
The Supremes highly enjoyed performing at the Flamingo in Las Vegas in the late '60s, Wilson adds.
"They'd only started having black performers in the hotel back then," she recalls. "Everyone would come (to shows) all dressed up. Guys would have cigars, women would have big diamond rings. People tipped the maître d' to get the best seats."
Still Reigning Supreme
Although the Supremes disbanded in the 1970s after nearly 20 years together, she continued to perform as a solo artist up until her death in 2021, including singing at the White House for two inaugural dinners.
Wilson also recently authored a book about the group's glittering career, "Supreme Glamour."
The Supremes will always remain a part of her, she says.
"I absolutely enjoy now being on my own, because I can do what I choose to do," she says. "But not a day goes by I don't think about Diana and Flo."