12/29/2016
Discovering The Smith Center / Inside the Theater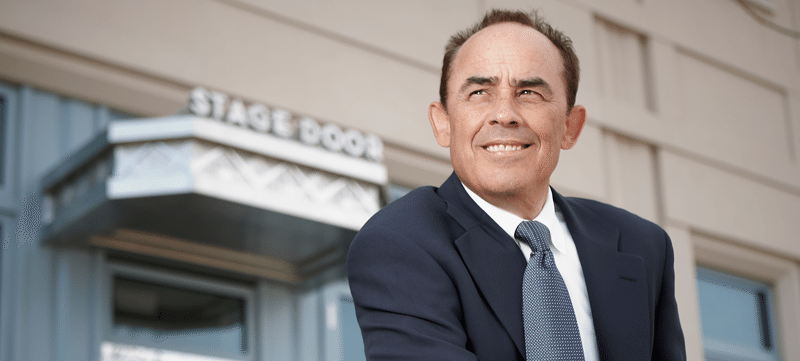 Tasked with booking all non-Broadway shows and concerts at The Smith Center, Glenn Medas hears a lot of suggestions.
He welcomes them all, but with no promises.
That's because many factors impact what fits best in The Smith Center's three theaters.
"The challenge of booking The Smith Center is the variety of what we present," says Medas, vice president of sales and programming at The Smith Center. "It's a very unique venue."
Just in time for the new year, Medas is happy to share some of the secrets behind his decision-making.
He also offers a peek into some of the most anticipated shows to come in 2017.
A Healthy Variety
Medas can name his department's top priority for booking Smith Center shows: diversity.
"I think it's important not only from a financial perspective but a community performing arts perspective to offer shows for a broad audience base," he says.
This has been achieved so far.
Booking hundreds of shows each year, The Smith Center has welcomed a vast range of shows, including: The London Philharmonic, Ringo Starr, Oleta Adams, Bob Newhart, the New York City Ballet and many more.
The Smith Center can provide this diverse programming because of ongoing public support, Medas says.
"I'm just looking to provide that variety," he says.
Finding Acts
Picking the shows to book isn't easy – especially with many performers scheduling years in advance.
Medas' role requires constantly researching shows across the U.S. and around the world, he says.
He also fields offers from artists' agencies and representatives every day.
"On a daily and weekly basis, we get hundreds of calls from different artists' representatives," he says. "Likewise, there are certain artists I'm looking to seek out and book."
Who Gets Booked
Deciding factors include how shows have sold elsewhere, and the potential for local appeal.
"I've lived in Las Vegas nearly 30 years, so I have a sort of feel for the market," Medas says.
Classic rock always has great appeal in Las Vegas, for instance, as do iconic performers.
This led Medas to develop the Legends series, featuring artists such as Paul Anka, Johnny Mathis and Burt Bacharach.
"These are artists who have performed all over the world, and they want to play the best rooms," he says. "So they want to play The Smith Center."
The Smith Center can also land a variety of productions because Las Vegas fits well into West Coast scheduling for large-scale tours.
This helps to attract international shows like "Celtic Thunder."
"A lot of times (shows are) contacting us for specific dates because that tour happens to be routing through our area," Medas says.