4/13/2017
Performances and Artists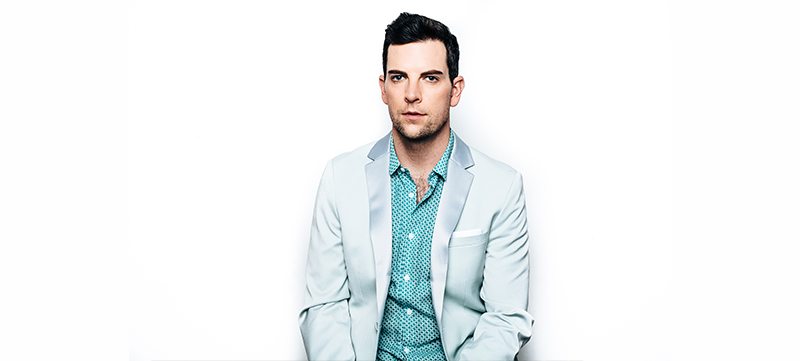 No doubt, Chris Mann says, the greatest challenge of his acting and singing career was playing the Phantom in more than 700 performances of "The Phantom of the Opera" on the national Broadway tour.
The frenzy and excitement of touring cities across the U.S. — and delivering the famous melodies he has loved all his life — proved an emotional experience.
"The story is still so relevant today that it moves audiences the same as it did when ("Phantom") first came out," says Mann, who will perform his favorite Broadway melodies at The Smith Center's Cabaret Jazz on May 12 and 13. "That responsibility is something I wasn't expecting."
If anyone could handle such responsibility, it's Mann, whose career has taken many unexpected turns, including performing on hit TV shows "Glee" and "The Voice."
He has come a long way since starting out in New York City, where he worked at a bank by day and played gigs at night.
"I was young and hungry and certainly chasing a dream," he says. "That's definitely what motivated me when I had nothing."
His big break came from "Glee." While he started with just recording on the show's albums, he eventually landed screen time as a member of the Warblers, one of the show's a cappella groups.
"It was exciting to be a part of it," he says. "It was so much fun filming those episodes and the production values were so high."
He chose to leave, however, to pursue his own music.
Helping him do so was competing on "The Voice," in which his rich voice and flair for ballads landed him as a finalist, performing on stage with Christina Aguilera.
"Being on 'The Voice' was such a godsend. I didn't expect anything when I auditioned for the show and it really changed my life," he says. "The type of music I do, which is very melodic with a strong classical and jazz crossover, helped me stand out from everybody else."
This unique style also made him a perfect fit for the Phantom role.
While every stop on the national tour brought new experiences, the highlight for Mann was meeting Andrew Lloyd Webber when the tour visited the John F. Kennedy Center for the Performing Arts.
"I've always loved the show and to be leading the company and wear the mask 700 times is crazy," Mann says. "I'll always cherish being a part of that dynasty."
"Chris Mann: A Night with the Phantom" ran in May of 2017 in Myron's Cabaret Jazz.