5/15/2019
Broadway Las Vegas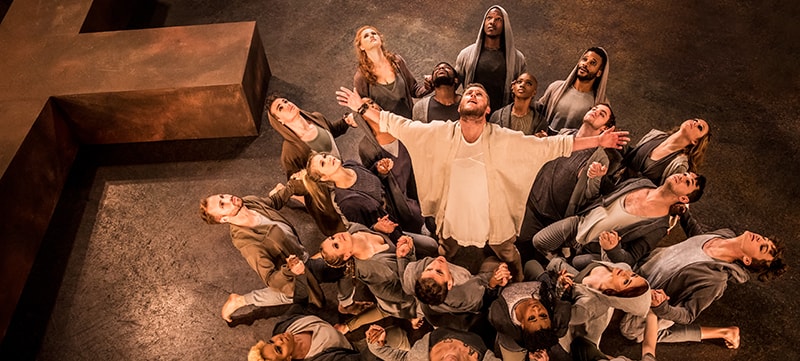 The Special Benefits for Broadway Season Ticket Holders
Las Vegas resident Risa Zucker can quickly list her reasons for remaining a season ticket holder with The Smith Center's Broadway Las Vegas Series.
An ardent Broadway fan, Zucker appreciates how a season subscription guarantees her seats to each Broadway production, including high-demand musicals like "Hamilton."
And with The Smith Center presenting a Broadway production nearly every month, her subscription ensures that she experiences joyful nights out year-round.
"It's great entertainment," says Zucker, a season ticket holder since The Smith Center opened in 2012. "(Seeing a Broadway show) is so uplifting. For two or three hours, I just enjoy the atmosphere, the other people in the audience, everything."
Beyond all this, there are many more benefits to a Broadway season subscription.
The Smith Center has limited new subscriptions remaining for its 2019/20 Broadway Las Vegas Series, which includes 10 acclaimed Broadway productions, such as "Wicked," "The Book of Mormon" "Jesus Christ Superstar" and more. Seven-show packages start from $203, and the 10-show package includes 10 productions for the price of nine.
For those thinking of becoming a season ticket holder, check out the special perks below that come with a subscription:
A Year's Worth of Shows, at the Lowest Prices
Not only does a subscription guarantee seats to a year's worth of entertainment, but season ticket holders also lock in their tickets at the lowest prices of the season.
Upgrade, Exchange and Add On to Your Seats
Season ticket holders have the option to upgrade their tickets to a different seating area for each Broadway show. They can also exchange their tickets for a different night of the production.
Plus, season ticket holders get priority access to purchase additional tickets for each Broadway show, before tickets go on sale to the general public.
If a patron's plans suddenly change, season ticket holders can even transfer a ticket to someone else or donate it back to The Smith Center over the phone, at least 24 hours before showtime. These donations are tax deductible.
You Can Customize Your Subscription
Seen one of the season's shows before, or just not enamored with one or two of the titles? No problem.
The Smith Center offers the flexibility to customize a season subscription, allowing season ticket holders to drop shows from their subscriptions.
Special Savings on Non-Broadway Shows
Your nights out can extend far beyond Broadway! Season ticket holders receive a 20-percent savings on tickets for non-Broadway shows at The Smith Center, including music, theater and dance productions.
With The Smith Center presenting hundreds of shows each year, season ticket holders have plenty of opportunities to take advantage of this special benefit.
Photo Credit: Evan Zimmerman, MurphyMade