8/3/2020
Inside the Theater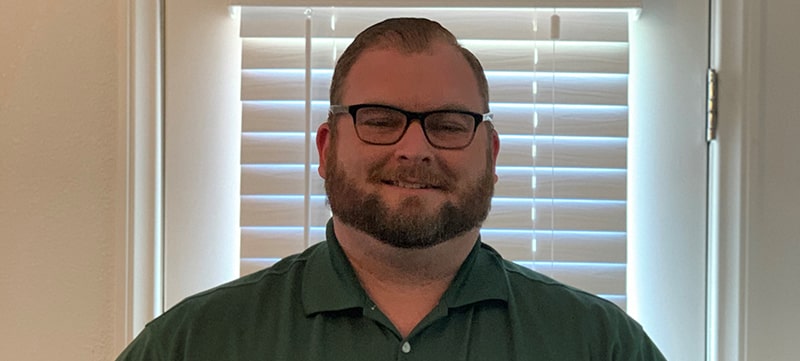 Russ McCrory vows that when he saw Broadway musical "American Idiot" at The Smith Center — the first theater experience of his life — he felt hooked from the first guitar chord.
"I knew I found my happy place at The Smith Center," says McCrory, 32, who has lived in Las Vegas since he was 5 years old. "I've been coming back ever since."
McCrory has the programs to prove it.
Since that first rollicking musical, he has eagerly taken in 51 more Broadway performances at The Smith Center.
For many productions, he attends multiple performances — especially for his favorite show, "Wicked," which he has seen 21 times (19 at The Smith Center).
Throughout his Broadway education, McCrory saves his programs.
He first reads every article, gleaning insights about behind-the-scenes secrets, upcoming shows and highlights about the production's cast.
A Cultured Collection
McCrory's program collection serves as more than just souvenirs.
Each program represents a magical night of memories and showstopping performances that he relives each time he flips through the pages.
"I enjoy looking back at them and remembering how shows or certain moments or songs made me feel," he says. "I also love the idea of one day when I have kids, showing them all of the different shows I've seen."
He enjoys rereading the programs for his all-time favorite Reynolds Hall performances, such as "Dear Evan Hansen," Kristin Chenoweth's New Year's Eve shows – and, of course, "Wicked."
"My two favorite programs are probably from (different productions of) 'Wicked,' because I listened to that cast album for over 10 years before I was able to see it live," he says. "It not only lived up to 10-plus years of expectations, it completely blew them away."
McCrory enjoys finding many surprises when he returns to his programs.
"I can look back and remember that I saw Jenna Rubaii as Extraordinary Girl in 'American Idiot,' then seven years later as Mary Magdalene in 'Jesus Christ Superstar,'" he says. "That's just one example of the times I've gotten to see a performer in multiple roles."
Inevitably, he notes, adding a new program to his collection leads to looking through more.
"I'll pick up a random program and I'll flip through it and look at the cast page, and think to myself 'Man…Christine Dwyer was such a good Jenna in "Waitress,"'" he says. "Or I'll flip through my 'Dear Evan Hansen' program and think about why I felt so connected to certain pieces of music."
While he also lists "Hamilton" as a treasured program — "it's always cool to say I've been in the room where it happens," he says — he will always consider the program from "American Idiot" as sacrosanct.
"(It's one of my favorites) because it was my first live theater experience," McCrory says. "It's fun to flip through it and think back to a younger me, having no idea what he was in for, and having my world flipped upside down."
All Happy Memories
McCrory doesn't mind that his extensive program collection — along his with ardor for live theater — baffles his non-performance-inclined family.
His passion also doesn't naturally fit with his career as a training and compliance instructor, which involves teaching CPR, forklift certification and workplace safety.
"It tends to be a shock when people meet me and find out (my love for theater)," McCrory says.
It only matters that his box of programs represents "all happy memories," he says.
"There is not a whole lot in life I've grown to love more than walking through the doors at The Smith Center," he says. "When I look through the programs, I think back about the anticipation I had waiting for the curtain to come up."
Waiting to Restart the Collection
While McCrory deeply misses Smith Center shows during its temporary closure, he eagerly awaits the center's reopening.
"I can't wait until the doors are open, the lobby piano is playing, and there's an excited buzz in the air," he says. "You can bet when that night comes, I'll be there."