8/11/2020
Inside the Theater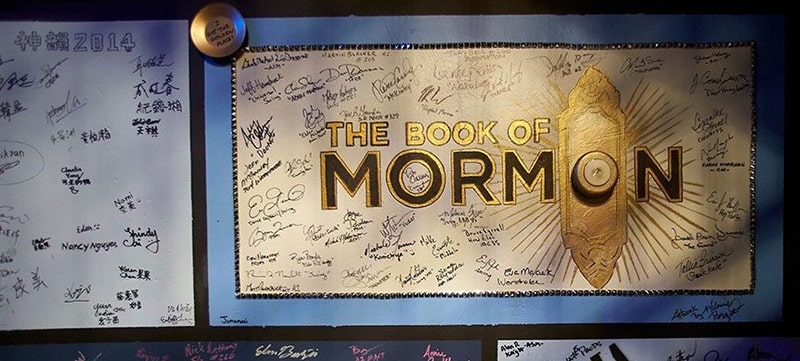 Most performers who take the stage at Reynolds Hall in The Smith Center leave something behind.
Since the center opened in March 2012, all performers — superstars, dance ensembles and Broadway tour casts alike — have the opportunity to ink their signatures on the theater's backstage walls.
"It's like saying 'I was here,' in the language of theater," says Joe Urbauer, head rigger and carpenter at The Smith Center.
These signatures span the world's top artists across music, theater and dance, including the ensemble casts of touring Broadway productions such as Book of Mormon, Wicked and Hamilton.
The scribbles of megastars such as Jackson Browne, Ringo Starr, Wynonna Judd and Johnny Mathis also decorate the walls, alongside those of dance companies such as the Alvin Ailey American Dance Theater.
Some simply leave a signature, while others pen a message of goodwill and enthusiasm about treading the boards at The Smith Center.
"Even though the theater industry is very large, it's still a tight-knit community," Urbauer notes. "When artists and tours come through, they look at the wall and say 'my dad was on that tour,' or 'my best friend was stage manager for that show.'"
This tradition also gives every performer the chance to play a part in The Smith Center's story.
When The Smith Center reopens, signatures will continue to collect on the backstage walls for many years to come.
"It etches history right onto our walls," Urbauer says. "The Smith Center was built to last for generations, and Southern Nevadans can look back over these signatures many years from now to remember the incredible talent that has taken our stage."