4/22/2020
Inside the Theater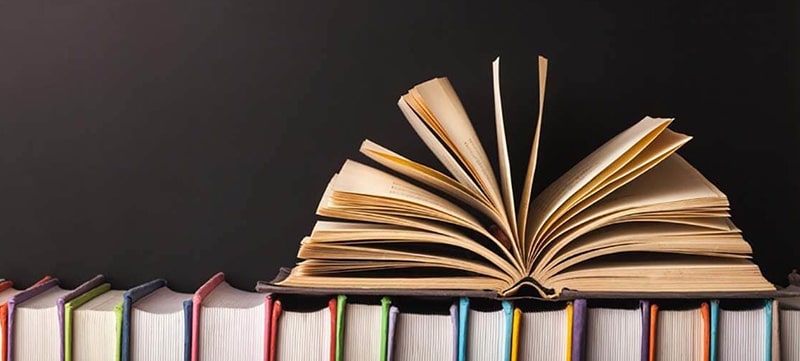 Southern Nevadans will one day gather again at The Smith Center to enjoy music, theater and dance productions. In the meantime, they can curl up at home with books that dive into the thrilling backstories of shows that grace the center's stages.
Many artists who perform at the center have penned books about their inspiring and showstopping careers. Plus, the center presents numerous Broadway musicals and plays adapted from acclaimed literature.
Explore the list below, and get to know the literary side of Smith Center shows.
For a Personal Touch:
Not My Father's Son: A Memoir – Alan Cumming

For those who missed Tony-winner Alan Cumming's charismatic performance in Myron's Cabaret Jazz at The Smith Center — filmed for a special PBS broadcast — his memoir gives readers an intimate look into his Scottish childhood and his successes across theater, film and television.

This often emotional and witty read gives insight into his complex life, and career highs such as starring in Cabaret on Broadway.
For Inspiration:
A Little Bit Wicked: Life, Love, and Faith in Stage – Kristin Chenoweth

Stage-and-screen star Kristin Chenoweth has given Southern Nevadans an electrifying start to their year with her New Year's Eve concerts at The Smith Center. Her book allows fans to trace her dazzling — and at times dramatic — climb as an entertainer, which will inspire anyone with a dream.

Enjoy this insider perspective on the lifelong hard work that led her to earn a Tony, costar in Wicked on Broadway, and act in numerous hit televisions shows like Glee.
For a Little Glamour:
Supreme Glamour – Mary Wilson

Mary Wilson, cofounder of Motown supergroup The Supremes, regularly lights up the stage at Myron's Cabaret Jazz. As a Las Vegas resident, she also remains a beloved community favorite. While she has penned multiple books about her glittering career touring the world, this book focuses on a special detail of the group's legacy: its dazzling costumes.

This fun read offers a sparkling exploration of the Supremes' fashion and lasting impact on couture.
The Story of the Trapp Family Singers – Maria Von Trapp

This compelling memoir inspired The Sound of Music, and its pages confirm many delightful aspects of the Broadway musical as fact.

The book also expands far beyond the famous production, however, into the many incredible events that followed the Von Trapp family after fleeing Austria, including their assimilation to American life and creating a music camp in Vermont.
To Kill a Mockingbird – Harper Lee

After earning critical acclaim, Aaron Sorkin's Broadway play to Kill a Mockingbird heads to The Smith Center for its 2020/2021 Broadway season. While the West Wingcreator holds this famous story under a modern lens and explores new perspectives in his adaptation, many might want to also revisit the classic novel.

A staple of classroom reading lists, Harper Lee's book offers a wry and poignant tale about facing racism and building human connections, which continues to resonate today.
To Study Up:
Alexander Hamilton – Ron Chernow

Broadway phenomenon "Hamilton" packs in compelling characters and powerful subplots from across Alexander Hamilton's stunning years of shaping America. With the production returning to The Smith Center this fall, some might want to prep beforehand to ensure they don't miss a single stirring detail.

Study up with Alexander Hamilton, the engrossing account of Hamilton's life that inspired Lin-Manuel Miranda to bring this founding father to the stage.