2/1/2021
Education and Outreach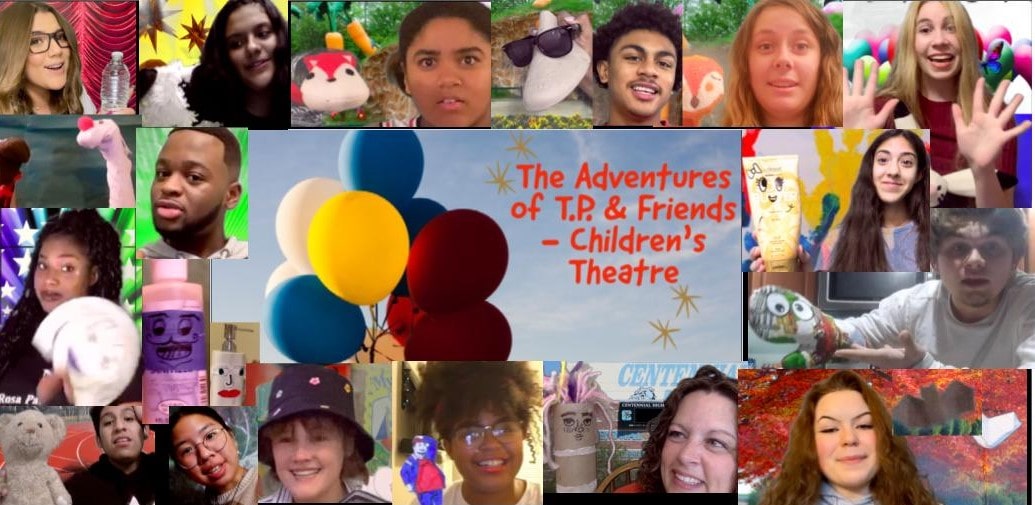 Centennial High School theater teacher Tania Webb says she knew she needed to do something creative when she saw the light in her students' eyes starting to fade after several months of sitting at their computers for online learning.
"I knew I needed to get them an audience and bring them a little happiness," says Webb, now in her 17th year as Centennial High's theater teacher.
Around the same time, Coronado High School theater teacher Tobias Torres was also thinking about how his students could perform to an audience despite the pandemic.
"It was clear that I had to think outside the box in order to find new opportunities to engage my students," says Torres.  
With a little imagination, some common household items and inspiration from children's books, the two teachers, both regular participants in The Smith Center's Nevada High School Musical Theater Awards (NVHSMTA), helped their students to develop virtual puppet performances specifically aimed at young audiences.
To date, videos of the performances have been shared with nearly 200 elementary school teachers in the Clark County School District (CCSD), as well as across the country and even internationally.
Inspiring Young Audiences at Home
Using props like an empty toilet paper roll, Webb's advanced theater students created a 36-minute children's puppet theater show, "The Adventures of T.P. and Friends."
The show's storyline centers on a child trapped behind the screen and covers such topics as nutrition, exercise, making new friends, kitchen safety, hand hygiene, courage, sharing your feelings and telling the truth.
Webb says the experience was a real win-win.
"My students got to sharpen their skills and learn how to perform on camera. At the same, time they were helping elementary school kids learn some life lessons."
Torres' Coronado High School students each performed their own puppet show based on a popular children's book, and then shared the videos with some of their former elementary teachers.
Torres explains the students were given a template to introduce the project to former teachers, and to see what children's story might best fit into their curriculum.
"It was a greater success than I expected," says Torres. "This is why I love theater so much. You never know what you can conjure up."
Theater for Young Audiences as a Career Path
According to Melanie Jupp, associate director of Education and Outreach for The Smith Center, the opportunity for high school students to learn about the importance of children's theater is really unique.
"We have many excellent high school theater programs in our school district, but theater for young audiences (TYA) is often overlooked," says Jupp, who says that her team likes to emphasize the importance of TYA as a professional path for students who want to be performers.
"When I was in school and participating in arts programs, your career aspirations were generally limited to being a performer on a big stage, an arts administrator or an arts educator," says Jupp. "Today we know that TYA is a viable option for performers."
Torres says that his student's puppet performances were an eye-opener in that it showed them how puppetry and children's theater can be a career.
"I really think this project may have turned on a light bulb for some," says Torres.
Webb says her students even began asking about what cities have centers for puppetry.
"I always encourage them to explore and tell them anytime they can marry their passion with their talent, they should go for it," says Webb.
For more information about The Smith Center's Education and Outreach programs, click here.