4/3/2020
Supporting the Arts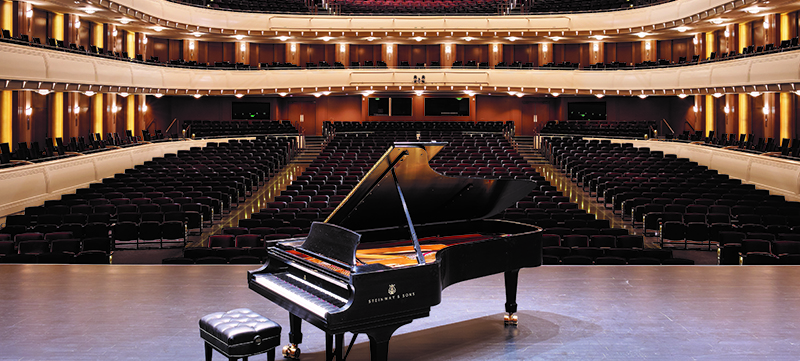 Beginning with appearing in an award-winning production of Man of La Mancha in Chicago in her 20s, Helen B. Arnold began a lifelong passion for music and the performing arts that continues today. Arnold, a dedicated patron and generous supporter of The Smith Center, views the performing arts as "food for the soul," which is why she feels that supporting the arts is especially critical during this extraordinary time.
After learning of the cancellations of two shows in her beloved Broadway series, as part of the ongoing effort to curb the spread of coronavirus and protect the health of the Southern Nevada community, Arnold didn't hesitate to donate the value of her show tickets back to The Smith Center, a nonprofit organization.
"If we don't step up to support the performing arts now, we're going to risk losing some of the beauty in life," she says.
As a nonprofit, The Smith Center relies heavily on both ticket sales and philanthropic support to present performances, maintain its facility and provide education and outreach programs.
That's why The Smith Center needs the support of ticket holders like Arnold more than ever, during this time when new ticket sales aren't currently possible.
Donating the value of tickets from cancelled shows is one way in which patrons of the arts can help right now. For the first time ever, as the center's unique way of saying thank you, the nonprofit will apply the value of that ticket donation towards membership with The Smith Center.
Depending on the ticket value, membership benefits at The Smith Center can range from a subscription to the Center Stage Member e-Newsletter to special discounts, early access to ticket purchasing, and invitations to exclusive behind-the-scenes events. What's more, is that ticket holders will be helping to bolster the center's future so that it can continue to bring world-class performing arts to the Las Vegas Valley.
"While these are difficult and unpredictable times for all, we need everyone in a position to help to pull together and maintain their support of the performing arts," Arnold says. "When this is over – and it will be someday -- we know we're going to want to see another show on a stage."
To donate the value of your tickets from one or more cancelled shows, please email us at [email protected].
Photo: Helen B. Arnold, Center Front, Man of La Mancha